Lamborghini Urus official: 600hp sports SUV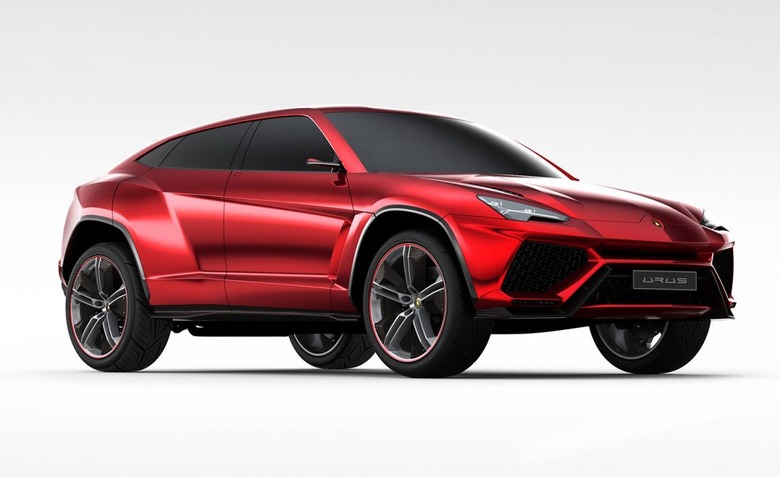 Lamborghini has officially revealed the new Urus SUV, a "super luxury" model with room for four and styling evolved from the company's crazed sportscars. "Powerful, but not bulky" and "muscular and highly athletic, but also elegant" in Lamborghini's words, the Urus – codenamed "LB736" – is currently a concept but previews what the company expects to see hit the road in the next few years, bringing with it around 600hp and the sort of performance you'd hope for from the Italian bull.
Actual powerplants haven't been settled upon – after all, the road-going version of the Urus concept isn't expected until around 2015 – but Lamborghini apparently intends to do the near-impossible and balance huge amounts of grunt with eco-credentials. The company claims it will be an "everyday" vehicle, complete with lower CO2 emissions than rivals and space for not only four people in the carbon-fiber lavished interior, but their luggage too.
Measuring 4955 mm long, 1996 mm wide and 1660 mm high, the Urus will have a permanent all-wheel-drive system and a height-adjustable front spoiler that can be retracted for improving ground clearance but lowered when you want increased stability at speed. A further adjustable spoiler at the back helps with the latter, too, while the whole thing sits on 24-inch wheels.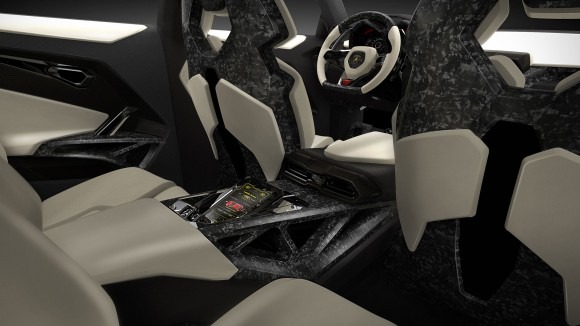 The interior, in typical concept style, is a touchscreen madhouse where carbon-fiber and LCD TFT displays come together to make adult music. Four bucket seats, a few splashes of leather and an emphasis on keeping down the weight: Lamborghini claim the Urus is significantly lighter than its premium SUV competition, despite being longer and wider (though lower, too) than BMW's X6.
Like engines, pricing hasn't been decided. Still, Lamborghini aims to slot the production Urus in-between the Gallardo and Aventador models in its range, so figure on around $200,000 to $250,000.