Lamborghini is a name mostly associated with sports cars. Or to be more specific, "super" sports cars. But once in a while, the marque decides to venture outside of its comfort zone, giving birth to vehicles like the LM002 "Lamborghini truck". It is doing so once again, but, this time, it is pulling in all its history, its lessons, its heritage, what Lamborghini loves to call its "DNA", to create a new car, even a new classification, for the modern market. That is the Urus, the world's first ever, and so far only, "super" SUV.
Save for the offroad LM002, Lamborghini's much-touted DNA is mostly made up of sports cars, where obsessed over things such as dynamics, design, and motion. Of course, those very same factors have to be considered in any car, especially "super" ones, but applying them to an SUV required the car maker to reframe those topics in a different light. Specifically, it had to look at those topics under the frame of versatility, combining both power and utility in one package.
Disclosure: Automobili Lamborghini America, LLC paid for SlashGear's flights and hotel accommodation for this trip to North America International Auto Show (NAIAS).
The Urus needed more power than ever before. It needed to be useful in any condition, road, or weather. As such, Lamborghini decided that it was time to break from the past and introduce a new engine. For the first time, it is using a Turbo engine, specifically a V8 4 liter engine with an output of 650 hp. But with great power, and great size, also comes great weight. And a greater center of gravity. Lamborghini needed to balance those out lest the Urus become a Super Tortoise instead of an SUV.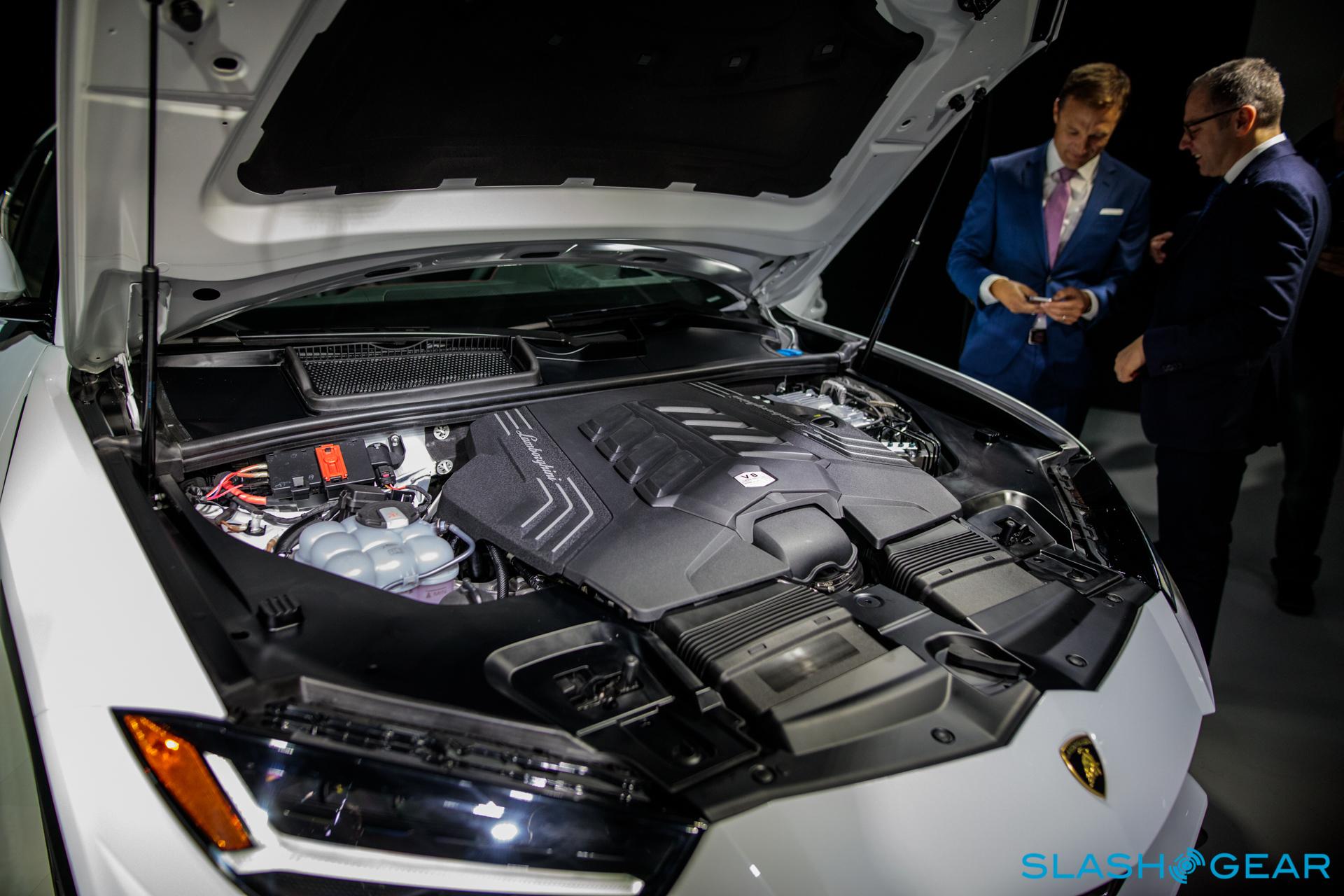 For one, it employed a material it has long been familiar with: aluminum. Not just any aluminum, of course, but one that delivered both a lighter mass but also a stiffer chassis. It has also switched to a four-wheel drive system that is essential in any SUV, super or not. Going along with that, it is using a four-wheel steering system as well, virtually shortening the Urus' approximate 3-meter wheelbase by as much as 600 mm. To offer perfect torque distribution, Lamborghini applied Torsen center differential to move the torque from front to rear and active torque vectoring to move it left to right or right to left as needed. To cap it all off, the Urus uses Carbon Ceramic Brakes to offer total control, with 440 discs in the front, 10 piston calipers, and 370 discs in the rear.
All of these work in harmony to produce numbers that Lamborghini boasts are the best in class, in whatever class the Urus is tested against.
• 650 hp
• 859 Nm of torque at only 2,250 rpm
• 2.2-tonne weight
• Acceleration from 0 to 62 mph in 3.6 seconds
• Acceleration from 0 to 124 mph in 12.8 seconds
• Braking from 62 to 0 mph in 33.7 meters (110 ft)
• Top speed of 189 mph (305 kph)
Those numbers are well and good for something descending from a sports car. But what about the SUV side of things? The Urus also inherits the LM002's ability to drive even on sand or ice, using specially designed wheels that almost make the SUV float on sand when driving at fast speeds. And despite the complexity of its features, the Urus has a simple control system to make quick work of switching between those settings.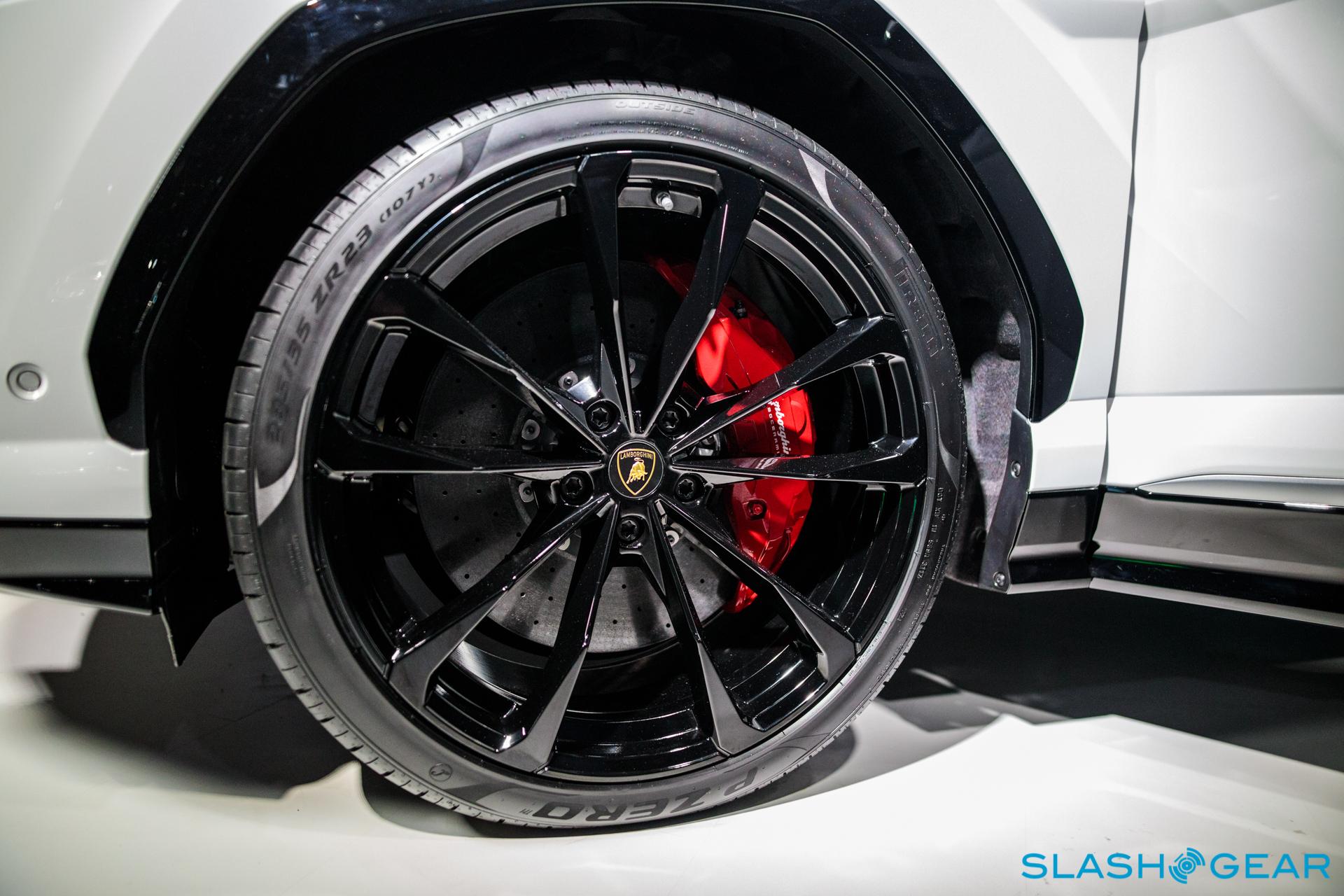 Lamborghini calls it the "Tamburo", the Italian word for drum. It is the cylindrical contraption located on the central console, within convenient and comfortable reach. With just one click, drivers can switch between one of seven driving modes. Actually, it's six preset driving modes and one EGO, the mode where the driver gets to choose the traction, steering, and suspension settings.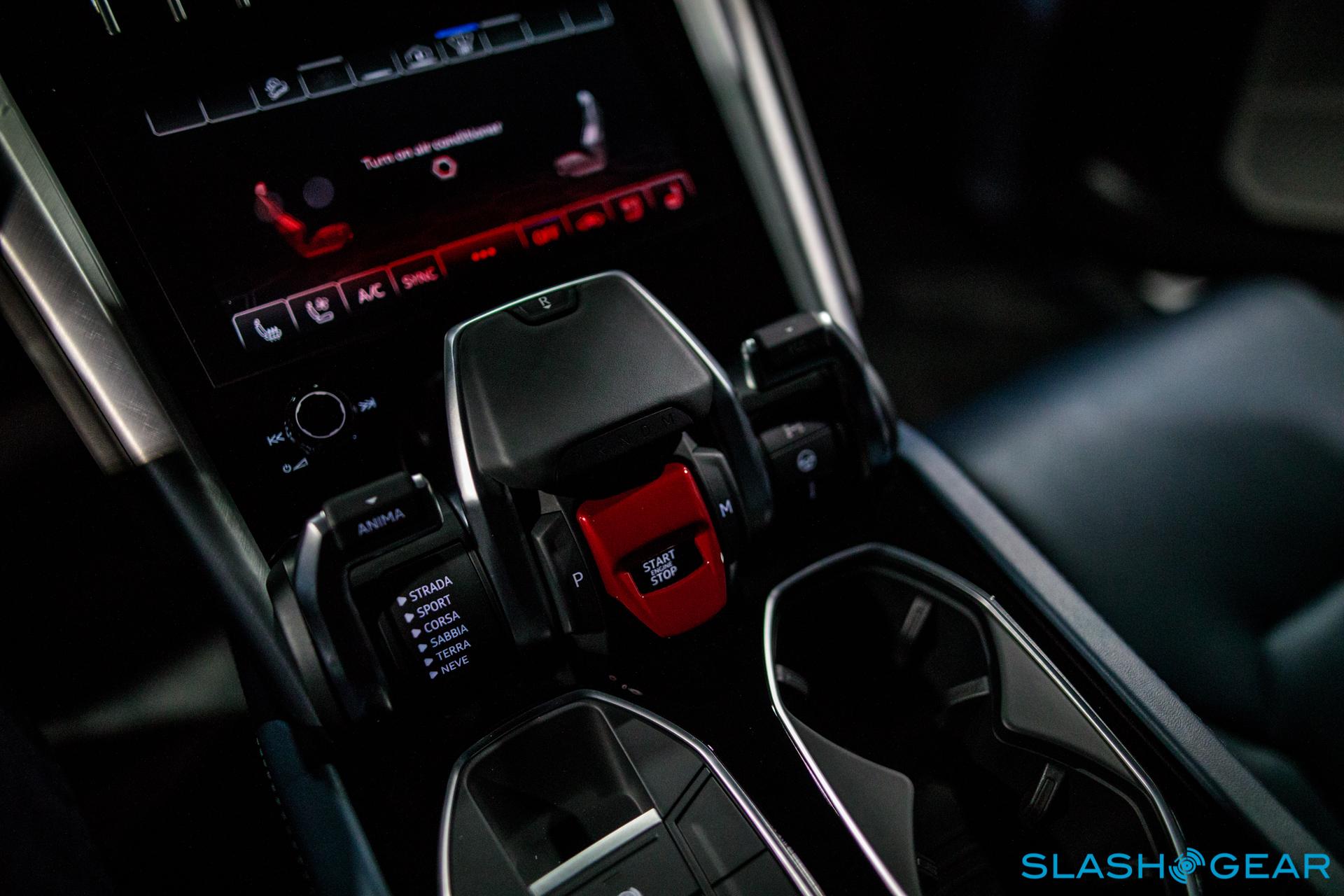 The Urus is as much a step forward as it is a nod to the past. It combines the DNA inherent in the likes of the Hurican and the Aventador S and the versatility of SUVs, including the maker's own LM002. It is a car that is almost everything to everyone rather than just for speedsters and racers. It is a car that looks cool in the city but can also tough it out on sand or ice.
The Lamborghini Urus is more than just a departure from the staple of sports cars. It also represents a new audience along with a new use case. For the first time, Lamborghini is offering a car that everyone can enjoy. It is a car that you can share with family and friends and let them enjoy the unique experience that only a Lamborghini can offer.
That sharing starts in the US in September, when the Lamborghini Urus rolls out from dealers. The price starts at $200,000 but can go all the way up to $265,000 with all the bells and whistles you can add.