Lamborghini unveils new Aventador LP 700-4 Roadster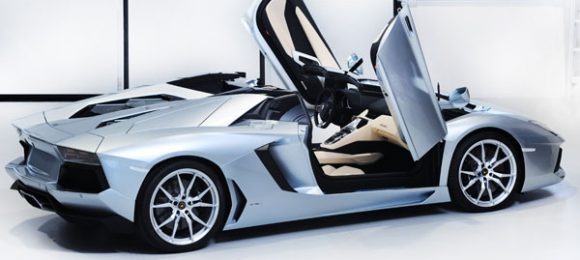 Lamborghini has officially unveiled a new roadster version of its top-of-the-line Aventador. The car is called the Lamborghini Aventador LP 700-4 Roadster. Lamborghini says the new Roadster is recognized by the unique profile of the upper area extending along the newly designed geometric lines from the removable roof to the engine hood.
The removable roof of the car is made from two pieces of material and is constructed entirely from carbon fiber. Lamborghini teamed with RTM and Forged Composite to produce the roof for the Roadster. The technology used to build the roof guarantees aesthetic performance and stiffness while being easy to handle and extremely light.
The roof of the Roadster weighs under 6 kg. The roof sections are designed to be easy to handle and simple to attach with storage in the front luggage compartment of the car. The rear pillar of the Roadster also has an automatic protection system for passengers and provides ventilation for the rear engine compartment.
The Roadster has a power rear windshield that helps reduce the amount of air getting into the vehicle, and blocks sound from the massive 12-cylinder engine. The car has a removable wind deflector that can also be taken often stored in the luggage compartment. The car maintains incredible performance with acceleration from 0 to 100 km an hour in 3 seconds. The car sells for €300,000 plus tax.