Lamborghini to unveil new Gallardo LP 560-4 and LP 570-4 Edizione Technica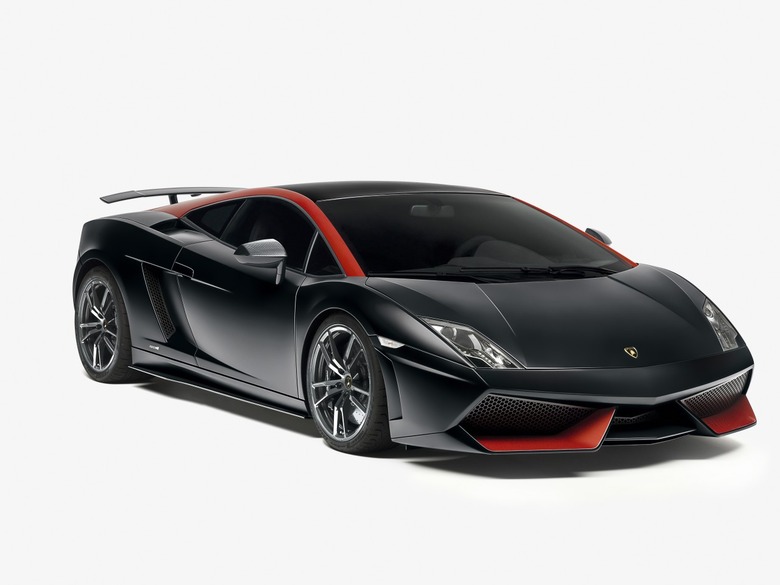 Lamborghini is set to unveil new Gallardo models at the 2012 Paris Motor Show. The new Gallardo models will include the LP 560-4 and LP 570-4 Edizione Technica. The LP 560-4 will feature permanent four-wheel drive and has a new front end and new rear end. Lamborghini will offer its new LP 570-4 Superleggera and LP 570-4 Spyder Performante as further enhanced Edizione Technica versions.
There are now six different models in the Gallardo family that Lamborghini says are all clearly differentiated and aimed at different types of drivers. The new Gallardo models will be available in Lamborghini dealership starting this November. The LP 560-4 gets a revised front end using triangular and trapezoidal forms, and in Lamborghini design. The new car has larger air intakes ahead of the front wheels and 19-inch "Apollo Polished" alloy wheels painted matte black with precision-machine spokes and polished silver.
The car also has a redesigned rear end to match the front. The LP 570-4 Edizion Technica (pictured) is a lighter-weight design for the Gallardo as is the LP 570-4 Spyder Performante. These two cars are the pinnacle of the Gallardo family according to Lamborghini.
These two lightweight models boast a power to weight ratio of 2.35 according to Lamborghini, which presumably means 2.35 pounds per horsepower. Both those cars are also four-wheel drive models. Lamborghini purists wanting rear-wheel drive only will still be able to get the Gallardo LP 550-2 in Coupe or Spyder forms.