Lamborghini rolls out Aventador Superveloce Roadster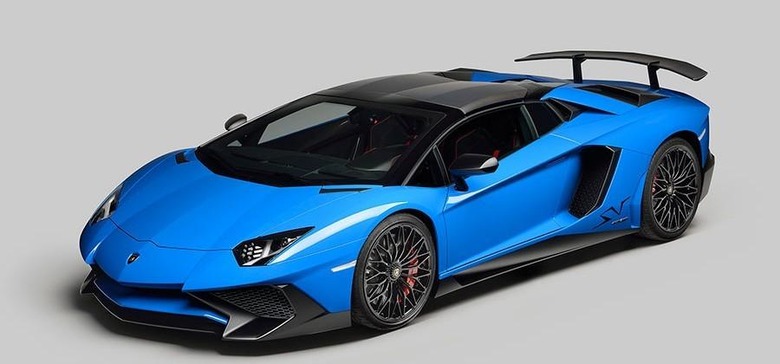 Lamborghini has rolled out a new version of its top of the line supercar called the Aventador. The new version of the car made its debut at the Monterey Car week in California. The Lamborghini Aventador LP 750-4 Superveloce Roadster is the open-air version of Lamborghini's fastest model and gets a 50hp bump in power compared to the normal Aventador Roadster.
That 50hp bump in power brings the car to 750hp and a dry weight of 3472 pounds. That makes it 110 pounds lighter than the standard Aventador LP 700-4 Roadster. The Superveloce roadster has a power to weight ratio of 4.6 pounds per hp.
Despite shedding its top, the car is able to maintain the acceleration, handling and power of the coupe version. Lamborghini fits the car with a power rear window to let the sound form the 6.5L V12 into the cabin. A sprint from 0-60 mph takes 2.9 seconds and the top speed for the car is over 217 mph.
Lamborghini fits the car with adaptive magneto Rheological suspension, pushrod damping, and a 7-speedd ISR transmission. The hard top for the car is a two-piece unit made from carbon fiber weighing in at 13.2 pounds and is designed to stop in the luggage compartment. Production will kick off in early 2016 and the car is priced at $530,075 in the US.