Lamborghini luxury SUV is a go, slated for 2018 debut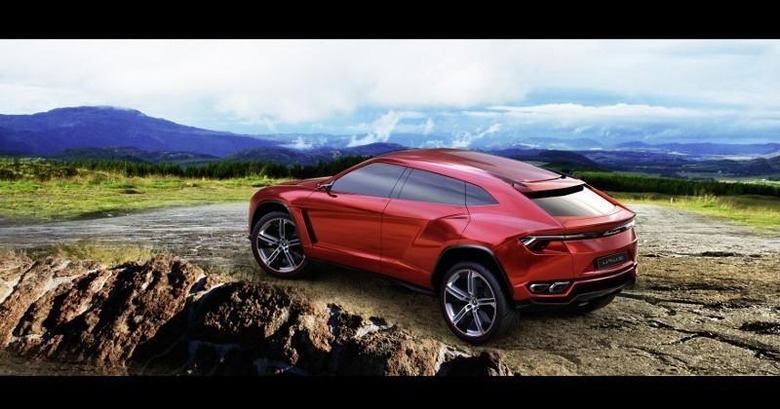 Not all concept cars have the good fortune to make it to the production line, but it seems that the Lamborghini Urus has beaten the odds. "Luxury SUV" almost sound like an oxymoron, but that is exactly what Lamborghini's new model will be. The luxury SUV, which still doesn't have a name aside from the Urus concept, will be the third model to join the luxury marque's product line. It's production will take place in a soon to be expanded Sant'Agata Bolognese plant, keeping the new car within Lamborghini's "Made in Italy" category.
Introduced back in 2012 at the Beijing Auto Show, the Urus SUV concept represented a new direction for Lamborghini. Back then, nothing was set in stone though it was envisioned to become an actual future model. It took three years for the luxury SUV to finally receive the green light and it will take another three years before it actually goes out to the market.
Those years will be spent substantially improving the car maker's facility in northern Italy. The Sant'Agata Bolognese factory site currently covers 80,000 square meters but will be expanded to a sprawling 150,000 square meters to accommodate a new production line, warehousing, and R&D. To man these new facilities, Lamborghini plans to hire 500 new employees. The car maker is definitely proud of its foray into a luxury SUV line, planning to invest hundreds of millions of Euros on the new model.
Details on the luxury SUV itself are quite sparse at the moment. The features of the Urus that we saw back in 2012 are probably outdated, though we have yet to hear of any new development in this area. The Urus did boast of 600hp and a wealth of touchscreen controls and instrumentation panels, which are pretty much common fare today and will probably be even more so come 2018.
Lamborghini envisions that annual volumes of the new luxury SUVs will reach 3,000, enough to double the company's 2015 sales numbers. Although the car maker says it will balance distribution across EMEA, the Americas, and Asia Pacific, it will focus on key markets like USA, China, the Middle East, UK, Germany, and Russia.
SOURCE: Lamborghini