Lamborghini Huracan Performante Spyder brings the performance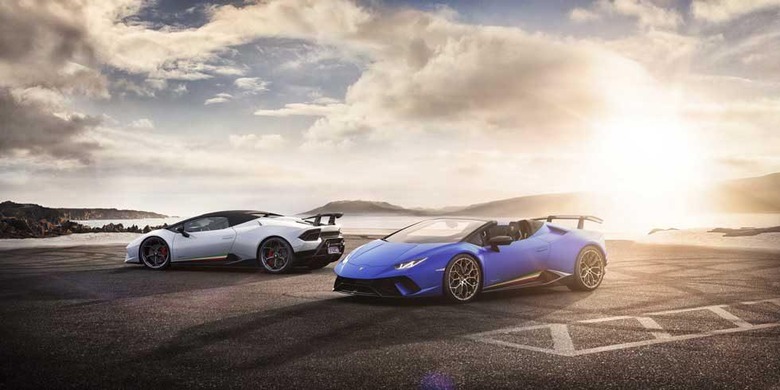 Lamborghini has unveiled a new flavor of the Huracan sports car. This is a hopped-up version of the car with a removable roof and it is called the Huracan Performante Spyder. Power for the car is from a 5.2L V10 engine making 640hp at 8,000 rpm.
That big V10 will push the lightweight car from a standstill to 62mph in 3.1 seconds and on to 124 mph in 9.3 seconds. The top speed for the Spyder matches the top speed for the Performante Coupe at 325 km/h. Lamborghini made sure the car could stop with braking performance of 100-0 km/h in 31.5m.
That big 640hp V10 makes 600 Nm of torque and power goes to all four wheels thanks to permanent four-wheel drive. Lamborghini says that 70% of the torque is available at 1,000 rpm. Lightweight materials were used to give the Spyder a weight of 1,507 kg giving a weight-to-power ratio of 2.35 kg/hp.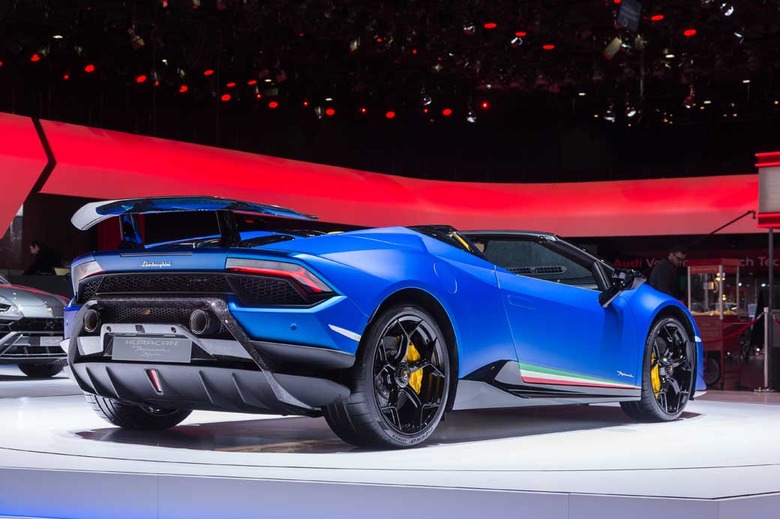 Weight distribution is 43/57% front/rear. The Performante Spyder has lots of exposed carbon fiber and aluminum and is 35 kg lighter than the original Spyder. The lightweight roof panel is electrohydraulic with automatic opening and closing. Lambo promises good looks with top up or down. The roof can be opened in 17 seconds at speeds up to 30 mph.
The Lamborghini Huracan Performante Spyder will hit showrooms this summer. Pricing in the US is $308,859 minus taxes. European pricing is 219,585 Euro and RMB 4,237,777 in China.