Lamborghini Huracan LP 610-4 gets cylinder deactivation for 2016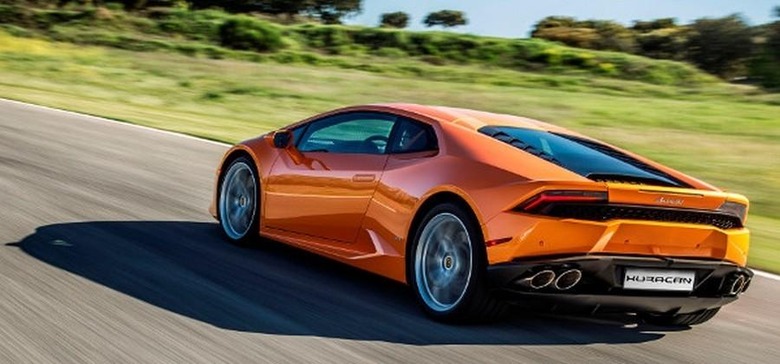 You certainly don't buy a Lamborghini to be green and easy on fuel, but Lambo apparently thinks buyers are concerned enough about being green that it has made moves to help the V10 in the Huracan drink less when cruising. For the first time the 2016 Huracan will be fitted with cylinder deactivation on both coupe and Spyder versions.
When deactivation happens five of the ten cylinders are deactivated. An entire cylinder bank of the big V10 turns off to reduce fuel consumption and reduced emission to 283 g/km, certainly not a Prius, but more efficient than when firing on all cylinders.
Lambo has also brought in more colors and trims with standard leather on the door handles and upper part of the center console. Air vents are matte black this year. Buyers can also customize the interior of the car and choose from special heritage color and matte paints.
Lamborghini also offers an optional sports exhaust system that can be had with gloss black tailpipes in all markets. LED lighting in the engine comportment and a new optional transparent engine bonnet and carbon fiber engine compartment. Buyers can also now order the Huracan with cruise control and a travel pack. That travel pack include storage nets front and rear, additional 12V power port, and cup holders.
SOURCE: Lamborghini