Lamborghini Huracan LP 580-2 is a RWD purists exotic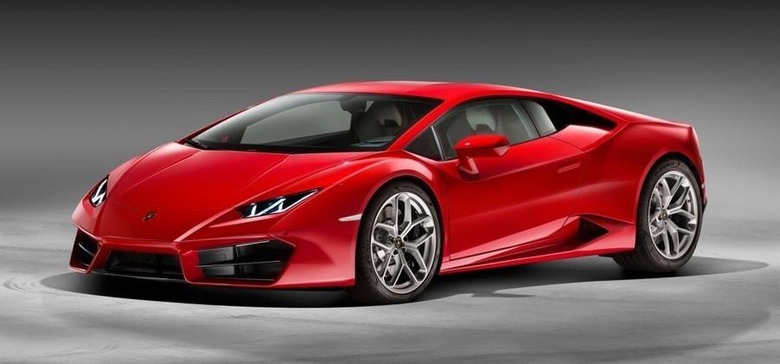 Lamborghini has added a new version of the hot Huracan to its line and whereas the original is an all-wheel drive exotic, this new version is a rear-wheel drive flavor for the purist. The RWD version of the Huracan is making its official debut this week at the LA Auto Show and the designation is the Huracan LP 580-2.
Other than being RWD only, the LP 580-2 is the same car with a 5.2L V10 engine under the hood. Lambo fans might recognize that the other Huracan is the LP 610-4 packing it has 601hp, and the RWD version is the LP 580-2 noting its slight power decrease to 580hp.
Along with the peak power decrease, the RWD Huracan also sees torque decline from 413 lb-ft to 398 lb-ft of torque. The upside is that the RWD version is lighter shedding 73 pounds for a dry weight of 3,062 pounds giving it a 40:60 weight distribution.
It has a top speed of 199 mph, 3mph slower than the AWD Huracan. The 0-62 mph time for the RWD version is 3.4 seconds, a scant 0.2 seconds slower than the AWD version. Oddly word is that the RWD Huracan might carry a price premium compared to the AWD versions so buyers would pay more for less performance and hardware.
SOURCE: MotorAuthority