Lamborghini Gallardo LP 570-4 Squadra Corse unveiled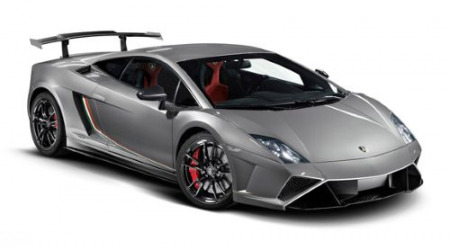 Lamborghini has unveiled an update to its somewhat aged Gallardo model, the Lamborghini Gallardo LP 570-4 Squadro Corse. The model won't be making its public debut until later this year, but a full roster of its specifications and what enthusiasts can expect has been revealed, among them being a V10 engine and lighter weight than the 560-4.
The Squadra Corse has a total weight of 1,340 kilograms, which places it at 70 kilograms less than the 560-4 and equal with a couple of other Lamborghini models. Inside, enthusiasts will find a V10 engine with 570 bhp and an e-gear six-speed paddleshift auto offering. Due to the use of a standard LP 570-4 chassis, the Corse is 4WD.
The Corse can hit 62mph from stop in 3.4 seconds, and will reach 124mph from zero in 10.4 seconds. The top speed hits about 200mph, all of which complements the race car-inspired features and design of the car. The engine cover, for example, has a quick-release system, and the rear wing triples the LP 560-4's load.
The wheels are 19-inch offerings available in high-gloss black, as well as the grille, bonnet, air intakes and diffuser, while the rear wing is matte black. The rest of the vehicle is available in grey, white, red, and yellow colors, and a decal is present that is red, white, and green to hint at the car's Italian underpinning.
As for the inside of the Squadro Corse, Lamborghini says there's carbon fiber across the seats, middle console, and door panels, part of the steering wheel and glove box, and the door handles and panel trim. Both comfort seats and racing seats are available, depending on preference. The car will be shown off at the Frankfurt Motor Show this upcoming September.
SOURCE: Top Gear