Lamborghini Gallardo LP 570-4 Squadra Corse Officially Unveiled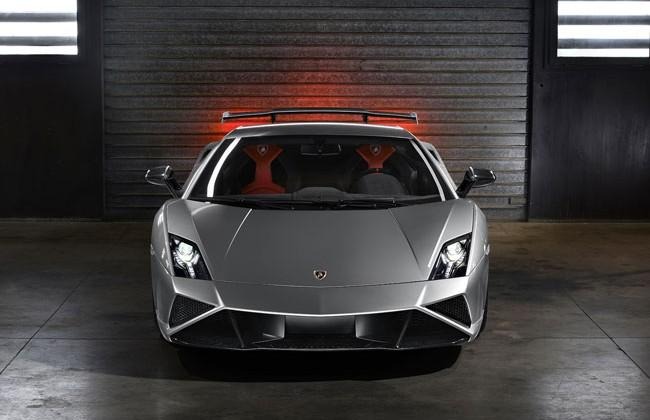 Lamborghini has officially unveiled a new version of its "entry-level" sports car called the Gallardo at the 2013 Frankfurt auto show. We first learned about this new Lamborghini back in late July ahead of its official introduction in Frankfurt. Lamborghini says that the Gallardo LP 570-4 Squadra Corse is the most extreme street model in the Gallardo line.
The car is based on Lamborghini's Gallardo Super Trofeo racing car, which is used in the single make Lamborghini Blancpain Super Trofeo racing series. The Squadra Corse will be a limited production model starting at €191,100 not including tax. Squadra Course is Lamborghini's recently founded department that manages all motorsports activities in Europe, Asia, and America.
Lamborghini says that the road car is drived directly from the racecar and that both share the same V10 engine. That engine is used in the racing cars with no changes from the road going version. The Squadra Course also uses the same rear wing as the racing car for increased downforce and stability during high-speed cornering.
The engine cover of the road car also features the same quick release system as the racing car and the rear wing and hood are made from carbon composite material. The Squadra Course weighs 1340 kg, making it 70 kg lighter than the standard Gallardo LP 560-4. Lamborghini claims the vehicle can reach 100 km/h in 3.4 seconds on its way to 200 km/h in 10.4 seconds. The top speed for the vehicle is 320 km/h. The engine produces 570 hp at 8000 RPM and the powers transmitted to the ground via an E-gear six speed transmission shifted with paddles behind the steering wheel.
SOURCE: Lamborghini