Lamborghini Estoque: More Photos & Video Of 170mph Saloon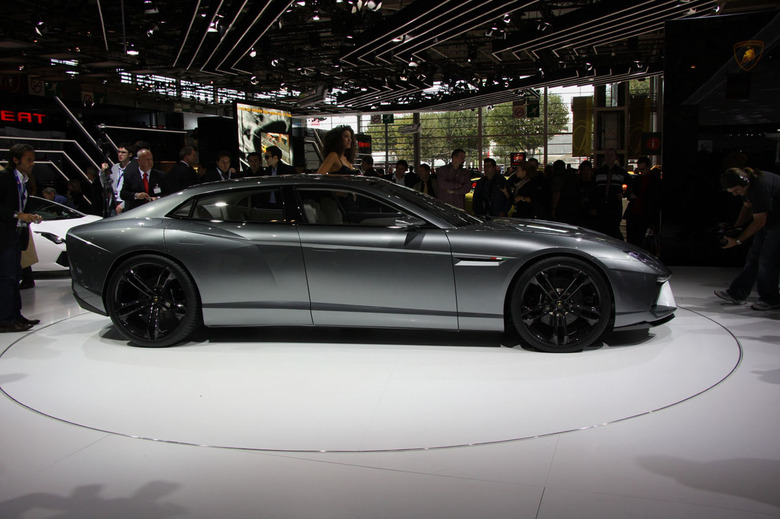 Say what you like about the Lamborghini Estoque concept – and some will love it, some will hate it - but it certainly sticks in your head.  Lamborghini's four-door 170mph saloon has been wowing crowds at the Paris autoshow, and Autoblog stopped by to grab some photos.  In the metal, the Estoque apparently works as a more coherent design, although they do suggest that it might have been rushed together to meet the deadline and could do with "a couple more drafts".
Videos and more photos of the Lamborghini Estoque after the cut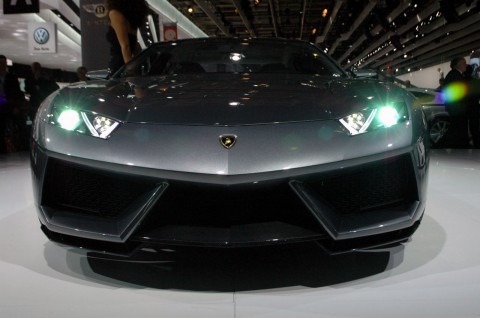 A common observation is that the rear three-quarters looks more than a little bit like the Dodge Challenger, and that from the side it can appear more stretched than it should be.  Nonetheless, there's plenty of time before the Estoque is tipped to turn up in showrooms in 2011 for Lamborghini to fettle the design.
The proof of the pudding will probably be in the driving and the interior.  Shots inside the car are quite rare, but considering some people looking at the Estoque will be riding in the back, with a chauffeur up front, that could make a big difference.  Lamborghini themselves have said that, despite the low height, the rear seats are still relatively commodious, but it'll take some hands-on time (sadly not by us here at SlashGear, I fear) to decide whether that's true.  As for the driving, Lamborghini's existing petrol engines are unlikely to disappoint, but it'll be interesting to see whether the eventual turbodiesel or hybrid petrol-electric engine can balance the company's sports ethos with some degree of environmental concern.
Lamborghini Estoque announced:
Edmunds overview: