Lamborghini Aventador S Roadster puts the 217 mph wind in your hair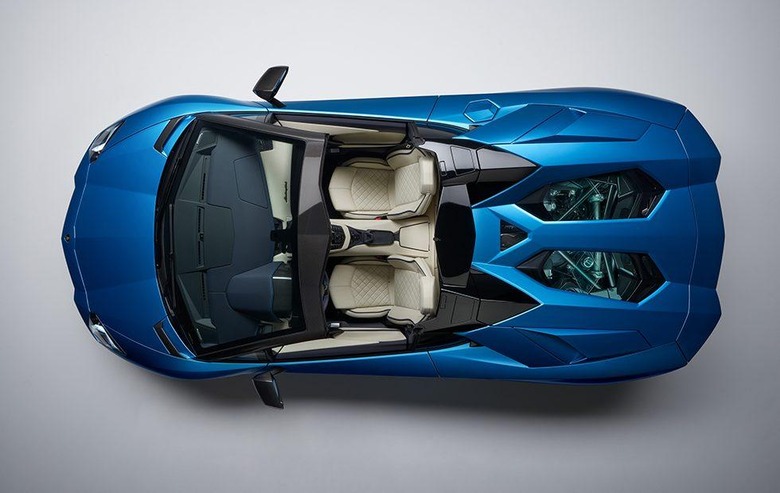 Anyone who ever laid eyes on the early generation Dodge Viper roadster with its top installed knows that it can be hard to make roadster sports car look good. Lamborghini has rolled out a new Aventador S Roadster and the car looks fantastic with or without its top. Lambo says that the car is the only mid-rear engined V12 super sports roadster out there.
Well-heeled buyers who can afford to drop the $460,247 starting price of the Aventador S Roadster can also afford to customize the style of the car with "virtually limitless" potential using the Lamborghini Ad Personam personalization program. The Roadster is able to keep much of the very cool design of the coupe Aventador S in place along with some other cool features to set the Roadster apart.
The rear of the Roadster has different lines than the coupe to give the drop top its own "aerodynamic character." There is an engine bridge running from the back window to the rear that is covered in body color and matte black painted carbon fiber engine vent blades. Buyers can choose a transparent engine cover option to show off the sexy V12. The removable hardtop roof panels weigh less than six kg each and are molded for cabin space for passengers.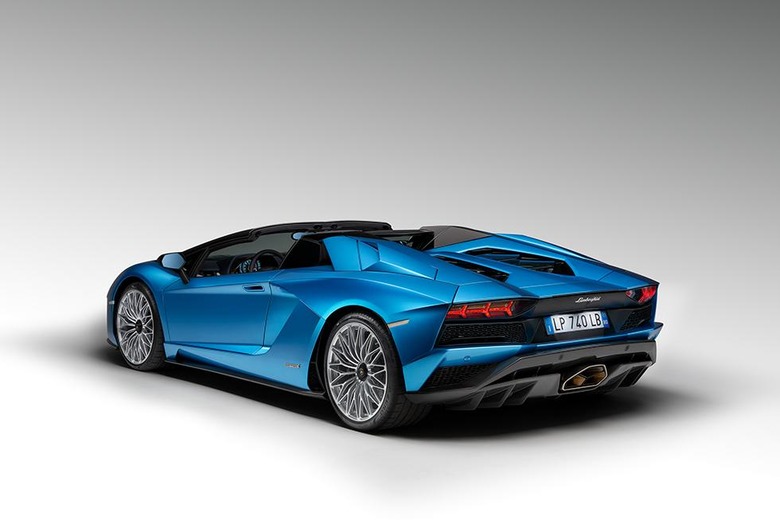 The roof panels are matte black carbon fiber as standard but can be had in high gloss black or shiny visible carbon fiber along with lots of Ad Personam options. Those panels store in the front trunk of the car. Five different interior colors are offered along with a number of interior and exterior carbon fiber packages. The car in the images is designed using Ad Personam options.
The big Lamborghini V12 engine can push the car from 0 to 100 km/h in 3 seconds with the same 217 mph top speed as the Aventador S coupe. The V12 has the same output in Roadster form at 740hp and 690 Nm of torque. Carbon ceramic brakes are standard. The car will be available to purchase in February 2018.