Lady Gaga, Polaroid Unleash GL10 Instant Mobile Printer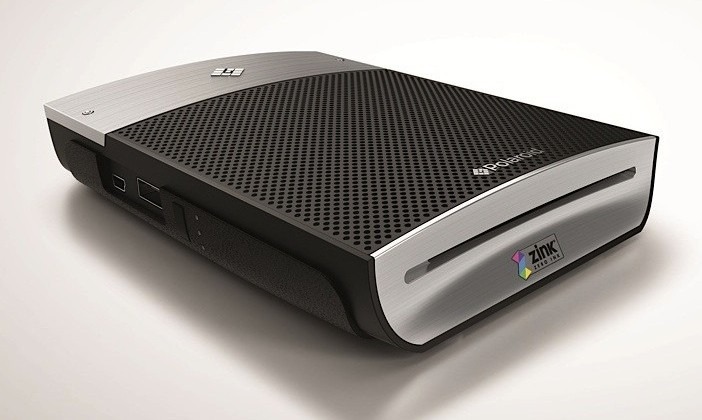 Remember the partnership between Lady Gaga and Polaroid which yielded the bizarre "Grey Label" lineup back at CES? It included a pair of sunglasses that shoots and displays photos and videos, as well as an instant camera and the GL10 Instant Mobile Printer. Well, a part of that lineup is finally ready for sale today, and no, sorry, it's not the video-capable sunglasses.
The GL10 Instant Mobile Printer is on sale now at the Bloomingdale's 59th St. flagship store in NYC, but will start rollig out to other select Bloomingdale locations by the end of June. It's already available for pre-orders on Polaroid.com and will be available on HSN.com starting May 27th. It will also hit Costco stores starting June 20th.
This nifty little mobile printer uses Polaroid's second-generation Zink (zero ink) technology, which is capable of instant 3x4-inch smudge-proof prints. Powered by a rechargeable lithium ion batter, the GL10 can last up to 35 prints and can print via USB or wirelessly over Bluetooth. The printer itself is priced at $169.99 but the print media is priced at $19.99 per pack of 30 sheets.
[via CNET]