LaCie Starck Mobile USB 3.0 hard-drive is 500GB of curvy storage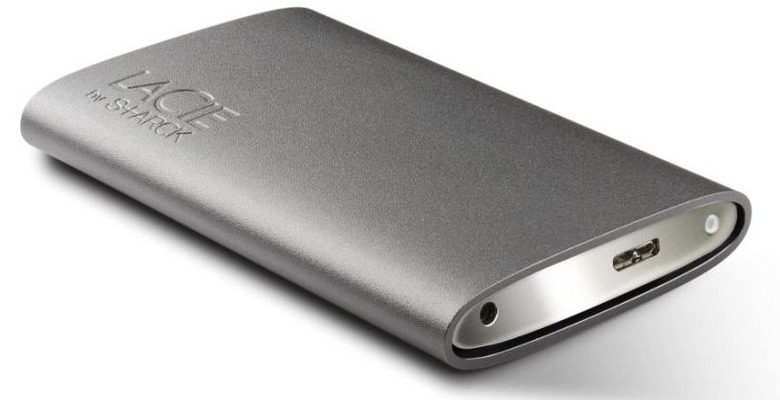 LaCie has outed its latest external hard-drive, and rather than use regular designer Neil Poulton, they've handed the crayons over to Philippe Starck. The LaCie Starck Mobile USB 3.0 is, as the name suggests, a USB 3.0 drive, with 500GB capacity and a 2mm-thick aluminum shell.
It comes with a copy of LaCie Backup Assistant and a year's subscription to 10GB of online storage. The LaCie Starck Mobile USB 3.0 drive will be priced at $109.99 in the US or £89.99 in the UK.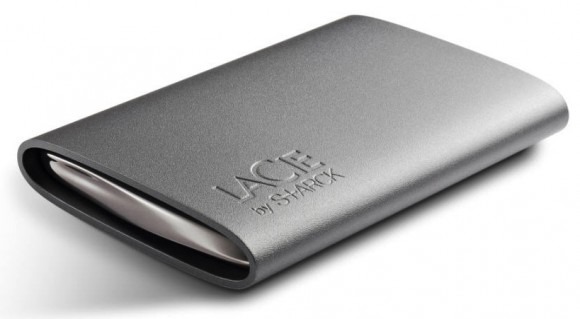 Press Release:
LaCie Brings Industry-Leading Speeds to High Design: LaCie Starck Mobile Drive USB 3.0

LONDON, UK (9TH November, 2010) – LaCie announced today the latest addition to its USB 3.0 portfolio, bringing the fastest interface on the market to the award-winning design of Philippe Starck – LaCie Starck Mobile USB 3.0.

USB 3.0 Technology

Reaching speeds up to 10 times faster than USB 2.0*, the Starck Mobile USB 3.0 is an ideal gift for technology enthusiasts who demand stylish aesthetics with leading technology.

Ensuring connectivity is never an issue, the LaCie Starck Mobile USB 3.0 is backward compatible with USB 2.0 – simply connect it into any PC or Mac for a seamless plug-and-play experience.

Strength of Metal

Encased in 2mm of sturdy aluminium, the LaCie Starck Mobile USB 3.0 is one the most resistant choices for consumer hard drives on the market. The aluminium offers resilience from blunders, improved heat dissipation, and is fully recyclable.

User-Friendly Software Suite

The LaCie Starck Mobile USB 3.0 comes with LaCie Setup Assistant software to easily install your drive on PC and Mac. It also includes LaCie Backup Assistant, which helps make automatic backup a snap. In addition, you get 10GB of Wuala Online Storage included for one year to securely store, share and sync your data online.

Availability

The LaCie Starck Mobile USB 3.0 will be available in a 500GB capacity through LaCie Online Store, LaCie Corner, LaCie Reseller+ and LaCie Storage Partner starting at the suggested retail price of £89.90 (Incl.VAT). For more information, visit www.lacie.com/uk.

*Based on theoretical rate given by USB-IF. More information visit www.usb.org.