LaCie RuggedKey packs encrypted data in toughened shell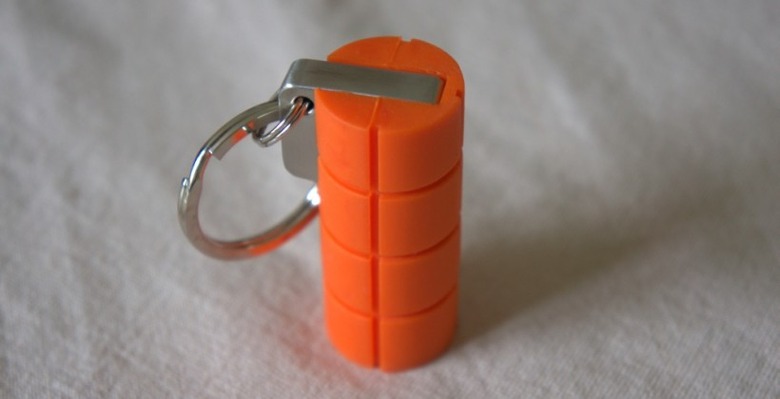 LaCie has launched a new toughened memory stick, the LaCie RuggedKey, cladding a toughened flash chip in a resilient rubber bumper. The RuggedKey, which will be available in 16GB and 32GB capacities, connects via USB 3.0 and is capable of withstanding 100m drops, extremes of heat and cold, and IP-54 level dust and water. Perhaps best of all, it looks like a little neon grenade.
There's also data security in electronic form rather than just hardware, with 256-bit AES encryption to stop access to anybody bar those who have the right password. It's also paired with Wuala Secure Cloud Storage, which automatically mirrors a locked-down copy of any data added to the RuggedKey in a cloud drive accessible from your browser.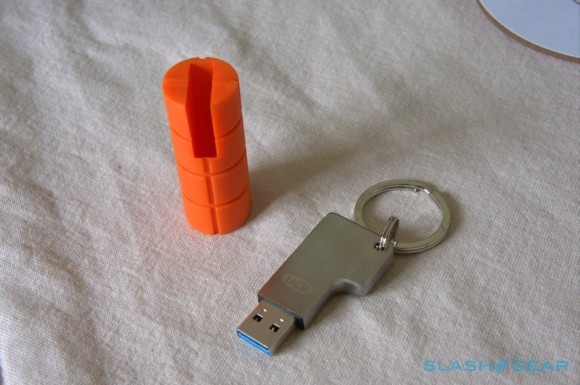 LaCie claims the RuggedKey's USB 3.0 connection is capable of transferring a 5GB file (or an HD movie, or 3,000 photos) in under a minute, with peak speeds of up to 150MB/s. That will obviously depend on your computer, of course.
The LaCie RuggedKey is priced from £34.95 ($54) and will be available in 16GB and 32GB capacities. The drive has just dropped onto the SlashGear test bench, and so we'll have a review for you very soon.