LaCie Porsche Design USB 3.0 thumb drive now available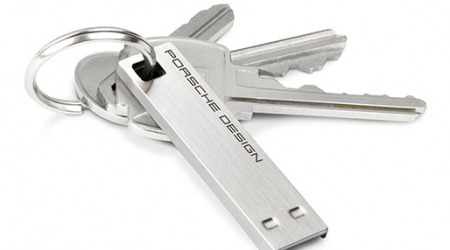 LaCie and Porsche Design have jointly created a sleek new thumb drive aptly named the LaCie Porsche Design USB Key. Unlike many USB drives, the Porsche Design USB Key eschews colorful designs and plastics, aiming more for a sleek, subtle design that blends in on the average key ring and looks professional in a business setting. The thumb drive is available now.
The LaCie Porsche Design USB Key is a USB 3.0 offering, which obviously has considerable speed differences over comparable USB 2.0 drives. Says the maker, the thumb drive's interface allows for speeds up to 95MB/s, which it says allows for an 850MB MPEG4 video file to be transferred in 9 seconds rather than 42 seconds. The drive is backwards compatible, as well, so those with USB 2.0 devices can also use it.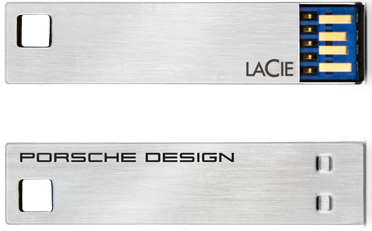 The design itself is brushed steel, and is made to be scratch resistant, something particularly important if you're keeping it on a key ring. Onboard is AES-256 encryption, allowing the user to create a password to keep data safe in the event the drive is lost or pilfered. For those who need additional safety, there's also support for Wuala Secure Cloud Storage.
Wuala cloud storage is offered to buyers in capacities akin to the device bought — meaning a 16GB drive gets 16GB of storage, for example. Files stored on the cloud service are then available on mobile devices with the Wuala Mobile App in addition to be backed up. The 16GB drive is priced at $29.99, while the 32GB drive is priced at $49.99. Both are sold with limited 2-year warranties.
SOURCE: PC Mag