LaCie Announces USB 3.0 Rugged Mini External HDD, Ultimate Protector Of Your Data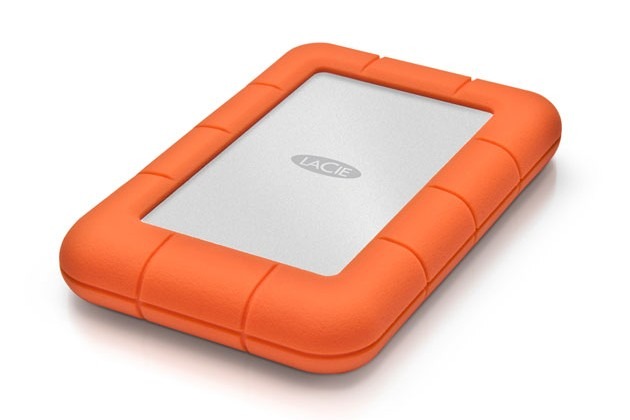 LaCie today announced a new addition to its Rugged family of external hard drives called the LaCie Rugged Mini. Designed by Neil Poulton, the Rugged Mini has a bright orange bumper and is 40% smaller than other HDDs in the series. It's ideal for anyone on the go and even better for those who need to brave more treacherous conditions with their data in tow.
The Rugged Mini is resistant to almost anything you can throw at it. It is shock-resistant, drop-resistant, rain-resistant, and its aluminum casing is scratch-resistant. It can also withstand up to one ton of pressure. Thanks to its toughness, you can be confident in tossing it in your bag for school or taking outdoors as backup storage for a photo shoot.
Besides being strong, the Rugged Mini is also fast. Transferring files and backing up data is super speedy with its 7200RPM HDD and USB 3.0 interface. It is backwards compatible with USB 2.0 but is three times faster. Transferring one HD movie takes less than three minutes while 1000 mp3 files takes less than 42 seconds and 2000 photos in about a minute.
Also included is LaCie's Private-Public software with AES data encryption and password protection. It is compatible with both Mac and PC, and will be available soon in a 500GB model starting at $99.99 and a 1TB model for $159.99 through the LaCie Online Store.