LaCie announces thinner and faster Porsche Design Drive for Macs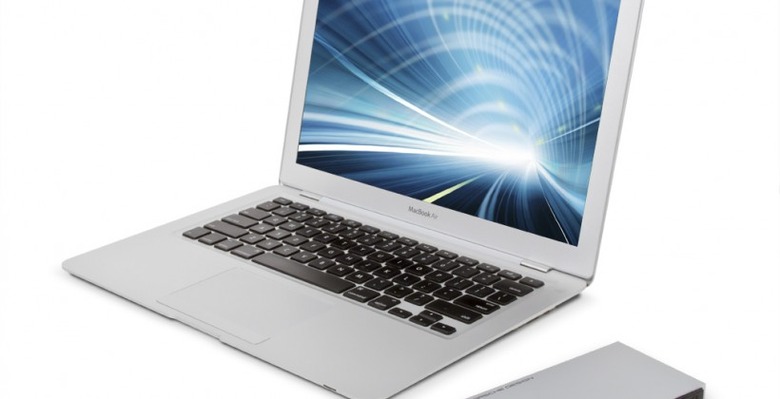 LaCie, a reputable name in the external hard drive industry and maker of some of the toughest external drives around, announced today the P'9223 Slim. The drive was designed by a partnership between LaCie and Porsche Design that brings faster speeds and a sleek, thin design to the company's line of external hard drives.
The P'9223 has a smooth aluminum finish and a thin form factor that LaCie says is meant to match the exteriors of Apple's MacBook Pro and MacBook Air line of laptops, and the drive is specifically "designed with Apple enthusiasts in mind." The company says that it's also their fastest external drive yet, combining USB 3.0 with an optional SSD option to "maximize performance."
LaCie says the USB 3.0 on their new drive can deliver speeds of up to 400MB/s, and thanks to the USB Attached SCSI Protocol, LaCie claims that the drive gets "even better speeds" on the MacBook Air and MacBook Pro, as long as you're either running OS X Lion or Mountain Lion. Whether or not that's true, we'll have to wait for benchmark results.
The P'9223 Slim is the thinnest 2.5-inch storage device made by LaCie, and it's 30% thinner than the previous Porsche edition. The drive comes in two storage capacities. The 500GB model will cost $99, while the 120GB SSD model will be priced at $149. Both models come with a two-year limited warranty.