LaCie 324i 24-Inch IPS Display Unveiled, Available Now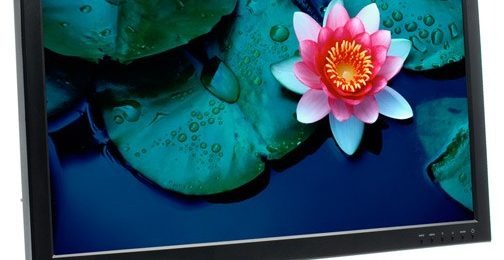 Display technology is improving, and the customer is benefiting from it. LaCie has just unveiled a brand new 24-inch display meant for the professional market, and it's packing enough pixels in there that the company says it will provide you with "lifelike clarity." The 10-bit P-IPS LCD display is indeed packing quite the feature set, and it's probably more than enough to make anyone out there in need of a display to show off all of their pictures and movies to take a second look.
Of course, the monitor isn't just for those who like to look at their photos, or edit them. LaCie wants a wide range of professional users, like web designers and illustrators, to take a look at their pixel-packing display. The 324i features a 10bit P-IPS LCD display, with a wide color gamut that reaches 102% NTSC and 98% Adobe RGB. Professional hardware monitor calibration is also included, making sure that you get the best picture, all the time. The display itself boasts a resolution of 1920 x 1200, and the viewing angle is measured at 178-degrees, and has an anti-glare coating.
You'll find a DisplayPort, DVI-D, HDMI, and Component ports, which should hopefully be more than enough for your needs. The stand itself is multifunctional, and will let you alter the display for either a landscape or vertical view. Finally, rounding out the specs, you'll get a contrast ratio of 1000:1, an integrated cable manager, and you'll find three USB 3.0 ports, too. LaCie is already offering the 324i, and you can pick it up right now for $1,249.99.
Press Release
LaCie Delivers Next Generation 24" Display with a Premium IPS Panel

• 10-bit P-IPS LCD panel for superior uniformity

• Wide color gamuts, 102% NTSC, 98% Adobe RGB

• Professional hardware monitor calibration

• DisplayPort, DVI-D, HDMI, Component

• Available with hood and blue eye colorimeter

PORTLAND, OR (Date) – LaCie today announced the latest addition to its line of professional displays, the LaCie 324i – featuring a 10-bit P-IPS LCD panel. An ideal monitor for prepress, illustration, web design, and photographic workflows, the LaCie 324i delivers uniform and accurate colors thanks to its wide gamuts and backlight stabilization.

Lifelike Clarity

The LaCie 324i P-IPS panel offers a realistic presentation without discoloration or inconvenient pattern distortions. Distinguished by its impressive gamut spectrum, the LaCie 324i color is rated at 102% NTSC and 98% Adobe RGB. With wide gamuts that are not disturbed by irregular patterns, digital artists can rely on true colors that maintain the integrity of their work.

"For years, LaCie has designed monitors for digital artists who demand color precision," said Ahcene Tirane, LaCie Product Manager for Displays. "From concept to creation, LaCie developed the 324i with the highest level of color accuracy, and with a firm belief that when professionals have a tool that enhances their workflow, they can deliver their best work."

Enhanced Workflow

Designed for versatility in any office or studio, the LaCie 324i 178° viewing angle provides the same visual experience and quality from numerous axes, without distorting the picture or losing color. Further, its anti-glare panel guarantees that you will not have to worry about unwanted reflections often found on glossy panels.

With 24 inches of usable workspace and a native 1920x1200 resolution, users can enjoy two projects at once, with room for toolbars and palettes. If Landscape is not the desired display mode, simply pivot the LaCie 324i 90° to Portrait mode. The multifunction stand glides effortlessly when raising, lowering, swiveling, tilting, or pivoting the display.

Additionally, the 324i comes with a 3-year Gold Protection Plan that includes a robust 3-year advance care warranty. If you experience a problem, LaCie will ship a replacement monitor immediately – so you never have to worry about downtime.

Absolute Accuracy

In addition to its 1000:1 contrast ratio and backlight stabilization – for the brightest whites and darkest blacks – the LaCie 324i can be further enhanced with the optional LaCie blue eye calibration tool. The included software also provides prepress professionals with the option to enhance soft proofing accuracy using test and report features approved by UGRA (the Swiss Center of Competence for Media and Printing Technology).

Enhanced Connectivity

The LaCie 324i has four display and video inputs, making it compatible with most computers and video devices. Use DisplayPort or DVI-D for connecting the monitor to a computer and HDMI or component for video sources. The 324i also has three USB 2.0 ports for a convenient USB hub to your computer. All cables are neatly arranged in the 324i's handy cable manager.

Availability

The LaCie 324i P-IPS LCD Monitor is available from the LaCie Store Online or through LaCie Color Partner and LaCie Reseller+, starting at the suggested retail price of $1,249.99. For more information, visit www.lacie.com.