Lacelamps use 3D printing to paint your walls with shadows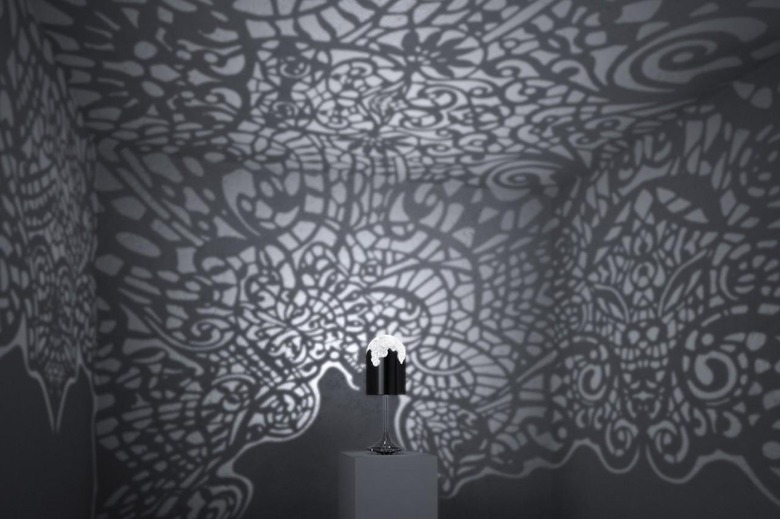 If your home decor is feeling a bit rote, a splash of 3D printing might bring it back to life. Lacelamps is one example of how a simple 3D printing project can be used to give one's home a creative flair. The lamps are 3D printed and feature a lacy white "cap" that, when the light is turned on, cast shadows on the wall forming intricate patterns. The lamps are the brainchild of Pierre-Yves Jaques and Linlin, both French designers.
The Lacelamps are essentially plastic "lace" lampshades, and their functionality lies in the realm of silhouettes. Inspiration was said to come from "the play of shade and light", with the design itself obviously being inspired by lace. Because they're 3D printed, the design can be easily tweaked and re-printed to change the pattern.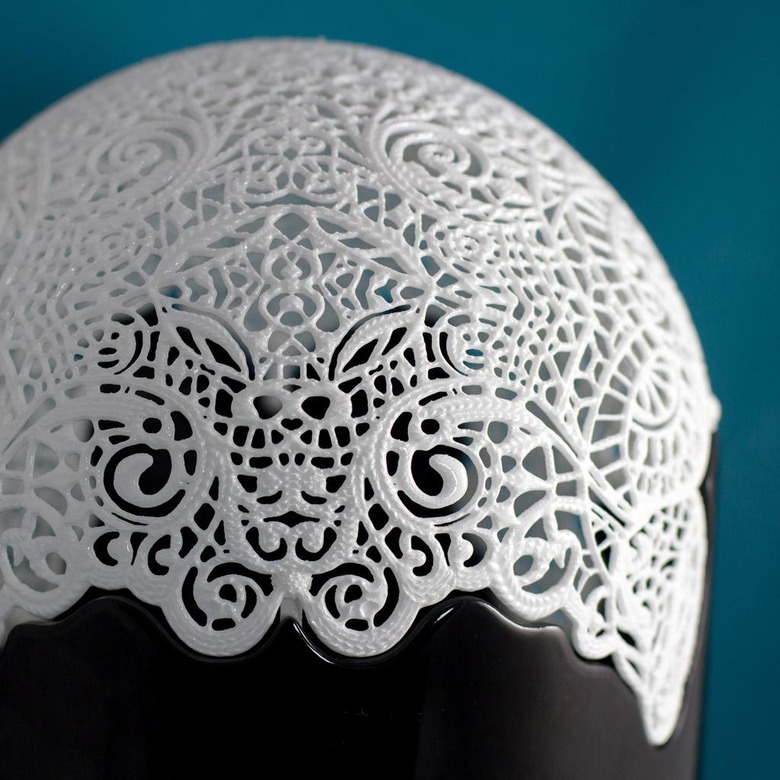 The Lacelamps are part of a lighting collection that includes a suspended lamp and a tablet lamp. They use a 5W LED light bulb to cast the type of patterns seen in the image above, but they're unfortunately not available to buy. Whether there are plans to sell the 3D printed lace shades isn't clear.
This is a small example of the vast projects created using 3D printers — homes, medical breakthroughs, even food have all found a place in 3D printing. Hit up our related tag portal, and be sure to check out the timeline below for additional news.
SOURCE: Digital Trends