LA police arrest 25-year-old as suspect of Kansas swatting death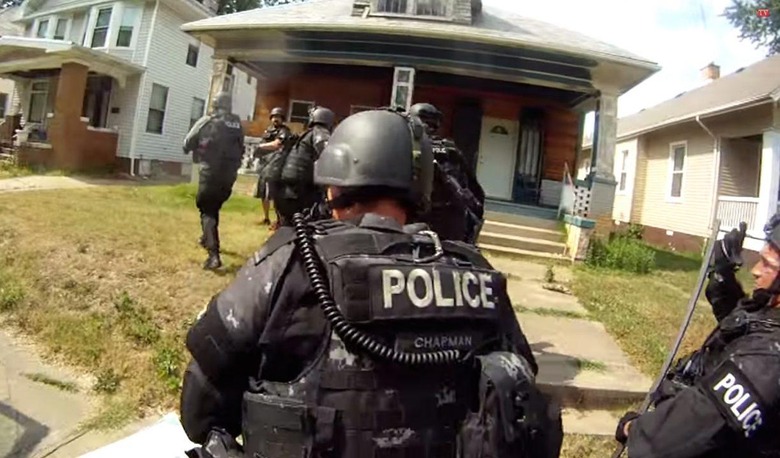 One of the most unfortunate headlines from the last week has been the news of the death of a man in Wichita, Kansas as a result of a "swatting" prank, or police being sent to a residence under the impression that it's a hostage situation. As the latest incident in the ongoing trend of using this hoax as a "prank," it was put in motion after a Call of Duty match between two online players. But the news today is that a suspect has already been taken into custody.
25-year-old Tyler Barriss has been arrested by the Los Angeles police, NBC News reports, and is believed to be the one responsible for calling Wichita and sending law enforcement to the home of the victim, 28-year-old Andrew Finch. The LAPD hasn't released many details, other than that they are holding Barriss in custody and working with the police in Wichita on the investigation.
While there's no confirmation yet that Barriss is "SWauTistic," the Twitter user who claimed to be one of the Call of Duty players and admitted to Krebs On Security's Brian Krebs that he was the one who made the call, the LA Times has found that Barriss has a history of such pranks. The Los Angeles resident was arrested in 2015 for calling in a bomb threat, while SWauTistic has claimed credit for several past swatting hoaxes, as well as a making bomb threats at a MLG Call of Duty event at the Dallas Convention Center earlier this month.
The Call of Duty match is said to have been a meager $1.50 wager, and when the two players got into an argument, one provided the other with a fake address. Wichita police were sent to that address, which belonged to Finch, believing someone had killed their father and was holding several other family members hostage. Finch answered the door and was subsequently shot by an officer during some commotion, and died later at the hospital.
SOURCE NBC News