Inside La Marzocco Home, gateway to $7k espresso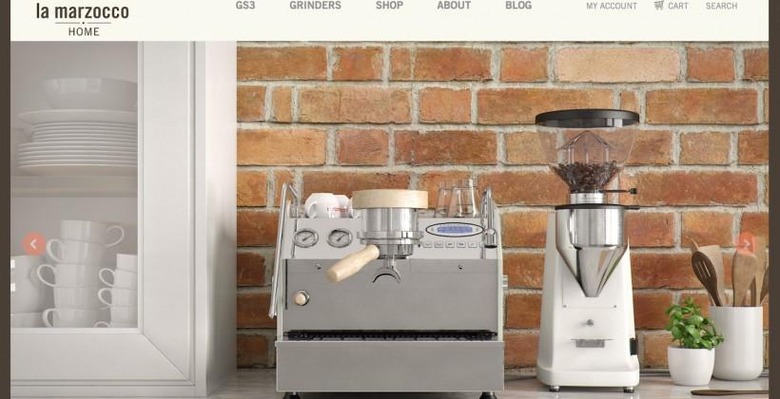 Coffee is a serious matter to a whole lot of people, but what would persuade you to spend upward of $7,000 on an espresso machine? La Marzocco may already have a huge legacy in professional coffee making, but the company's ambitions aren't ending there. Starting with the coveted GS3, it's launching a new degree of customization while simultaneously hoping to connect directly with coffee fans. I caught up with La Marzocco's marketing chief Scott Callender to find out why the historic brand believes it's the right time to make an official play for the kitchen.
If you're serious about your coffee, you've probably had a drink produced with a La Marzocco espresso machine. Heck, even if you used to frequent Starbucks in the mid-00's, you'll have tasted coffee brewed on one of the company's machines: before it switched to bean-to-cup brewers, the controversial Seattle chain helped build La Marzocco's footprint in the US by making its Linea the standard across its US cafes.
Some intrepid espresso fans snapped up the former Starbucks machines and then set to work drilling through their countertops to satisfy the permanent water line requirement, not to mention figuring out how to feed the commercial-quality beasts the 220V power they demand. Yet things didn't really take off among prosumer coffee geeks until 2007 and La Marzocco's GS3.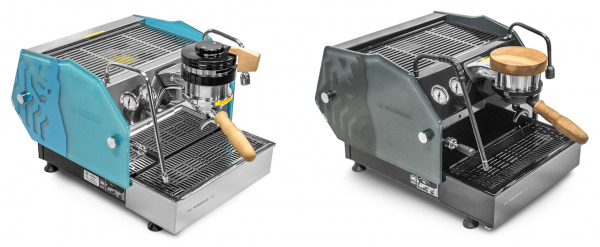 The GS3 was to bring everything those commercial machines would to the cup, but in the context of a domestic environment. Its single brew-head – or group, in espresso parlance – sat atop a body designed to fit under a regular kitchen cabinet; an internal reservoir meant that, while it could be plumbed-in, it didn't have to be.
"This machine changed the world as to what you could do at home," Callender explained to me. Key to that was the complete absence of compromise around the espresso itself: the GS3's temperature stability was actually better than its commercial siblings, because its twin boilers – one for brewing, one for steaming – were smaller, and could be finessed in 0.3-degree Fahrenheit increments.
La Marzocco also introduced volumetric controls on the first GS3, pre-programmed buttons that could dispense the same amount of water each and every time. That helped lower the complexity and the number of variables involved in making a great cup of coffee, not to mention making it more approachable for those perhaps living with an espresso addict but not quite so obsessive about the process of it themselves.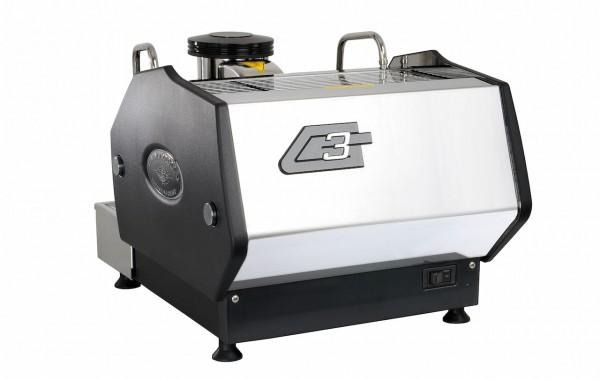 Since then, the GS3 has been at the top of the espresso-lust tree for many who take their coffee seriously, despite La Marzocco doing little in the way of marketing. "We took a "let's make it and see what comes" mentality," Callender told me, "and it gained a small geek following of people who wanted the very best."
In the intervening years, La Marzocco has tweaked and massaged the GS3, sometimes in response to user feedback about the design of the hand-built machines, and later adding a paddle version with manual control over pre-infusion and brew-time rather than the volumetric buttons. What it hasn't done until now, though, is offer the GS3 directly to the end user.
Instead, just as with the company's commercial machines, the GS3 was supplied through a network of resellers. DIY tweaks and third-party modifications also began to spread, while "at the same time, there was an explosion of speciality coffee in places across the US," Callender observes.
It's proved to be the GS3's second tipping point. "La Marzocco decided it was time to help people fall in love with the act of making espresso at home," Callender explained to me, "by engaging with the end user directly."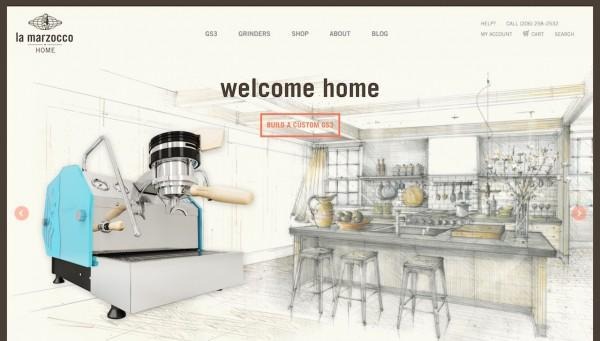 The result is La Marzocco Home, the first time the Italian company will sell direct to regular coffee drinkers – albeit those with several thousand dollars to spend on their hobby – and one made with customization integrated from the outset.
"We feel like there's no experience out there that's really up to the standard of a $7,000 espresso machine," Callender told me. "We want the GS3 to be a conversation piece and highlight of your kitchen."
The path from loving a good cup of Joe to punching in your credit card details on a $7k purchase requires a little hand-holding, and so La Marzocco Home has a few different stages. First off is putting the GS3 into context.
"It's crucial that people know the story of espresso, and of La Marzocco," Callender suggests, and so there's an interactive timeline of the path espresso has taken from the first ever sips, through the evolution of boiler technologies, and finally the GS3's creation, all illustrated by Draw Coffee's Ben Blake.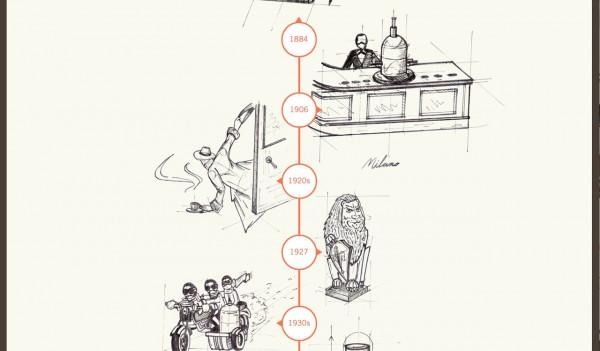 Next up is a masterclass in making good espresso, with lessons developed by Seattle-based online cookery site ChefSteps. Seven lessons and twelve videos make up the course, starting at the basics like what espresso is and how to pull a shot, through steaming milk for lattes and cappuccinos, and even latte art.
It's the configurator where things start to get really interesting, however. From the factory, two versions of the GS3 are offered – volumetric or paddle – but La Marzocco Home will offer customization of the body finish (stainless steel, matte black, or matte white), steam wand (with a cool-touch option), paddle, portafilter, and steam knob finish (with a choice of woods including walnut and maple), and side panels (with several glass finishes included red and blue).
Customized machines will ship in 2-3 weeks, and La Marzocco will also sell the parts individually in case owners decide subsequently that they want a change.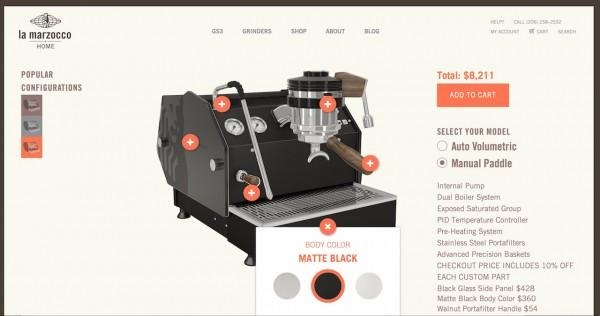 Accompanying the GS3 itself will be a range of grinders (and a guide to why picking a good one is so vitally important), initially all from Mazzer's line-up, but Callender tells me that there'll be a La Marzocco model in December or January. Expected to be called the La Marzocco Lux D by Mazzer, it'll have a funnel and a dosing push-button behind the forks, and be priced at $895.
With prices kicking off at $6,900, the GS3 isn't going to be an impulse buy for many. "This market has always been really small, it's a real niche market," Callender conceded, though argued that because of that it wouldn't many sales to make a significant difference. "Small growth is large growth for us!"
Currently, around 300 GS3 machines are sold each year in the US. Callender is targeting an increase to 400-500 with the launch of La Marzocco Home, "and that's a win for us" the marketing chief suggests.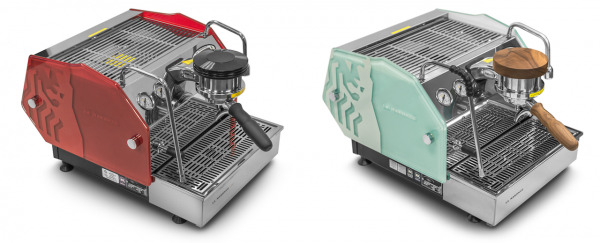 In the pipeline, meanwhile, are more personalizations and more hardware. "The plan is to keep introducing new custom options as we grow this program," he says, with the GS3 "the first in an eventual line of La Marzocco home products."
The GS3 isn't going to oust Nespresso or K-Cups from many kitchen counters, but as a relative snob about coffee myself, it's gratifying to see manufacturers of high-end machines doing more to reach out and connect with the enthusiasts that have helped drive the current wave of speciality drinks. With luck, La Marzocco can bring the price down on future models, while still keeping the benefits of the GS3's halo effect.
MORE La Marzocco Home