LA Man pleads guilty to leaking Guns N' Roses Tracks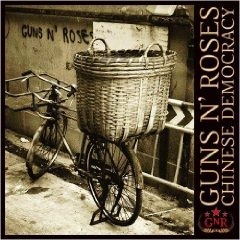 Think twice next time you upload any copyrighted media files to a content sharing web service or your blog. A man has been accused of illegally posting the veteran rock band Gun N Roses newest Album on his web site (antiquiet) before the album went on an official release.
Kevin Cogill from LA was found guilty of violating federal copyright laws by uploading nine of GNR Chinese Democracy tracks on his website. Not a smart move, and he should be glad that the court didn't made an example out of him. He pleaded a deal, the charge was reduced from a felony to a less serious misdemeanor. In exchange, Kevin agreed to cooperate with the authorities in any future investigations of the case and assisting in identifying the originated leaks.
He will face sentences coming this March; more likely will be put behind bar, look forward to being-somebody-boyfriend for a year in federal penitentiary, a $100,000 fine and five years probation.