Kyocera Unveils New Torque Ultra-Rugged 4G LTE Android Smartphone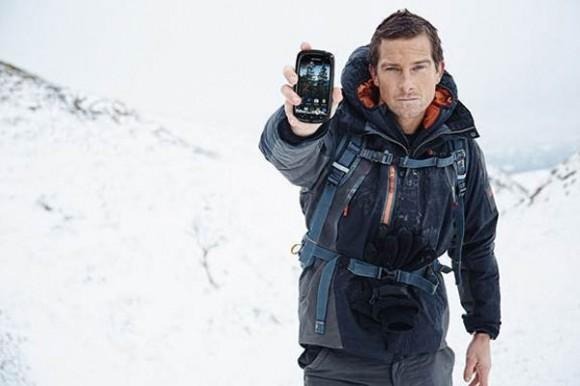 Kyocera has unveiled a new extremely rugged smartphone running the Android operating system called the Torque. The device will launch on March 8 on the Sprint network and is designed to survive everyday life and extreme elements. The smartphone will sell for $99.99 after a $50 mail-in rebate and a new two-year contract.
The phone runs Android 4.1 and supports 4G LTE connectivity speeds. The battery in the smartphone promises 18.9 hours of talk time. The smartphone is built to Military Standard 810G promising that the device will be able to survive dust, shock, vibration, solar radiation, humidity, rain, low pressure, salt fog, and extreme temperatures. The device is also built to IP67 standards for dust, sprayed water, and more.
The smartphone can survive full submersion in water up to 1 m deep for up to 30 minutes. The smartphone claims to be the first in America to support the new Smart Sonic Receiver Technology that is able to transmit sound as vibrations that are carried through body tissue directly to the eardrum and inner ear for sound clarity even in noisy environments. The phone has a four-inch IPS touchscreen that is ruggedized to resist impacts.
The screen is also optimized for readability, and control. The smartphone has a five-megapixel rear camera and a 1.3-megapixel front camera. It's unclear exactly what processor the smartphone uses at this time. The phone also supports push to talk technology.
[via Kyocera]