Kyocera Hydro Shore 5-inch screen works with wet hands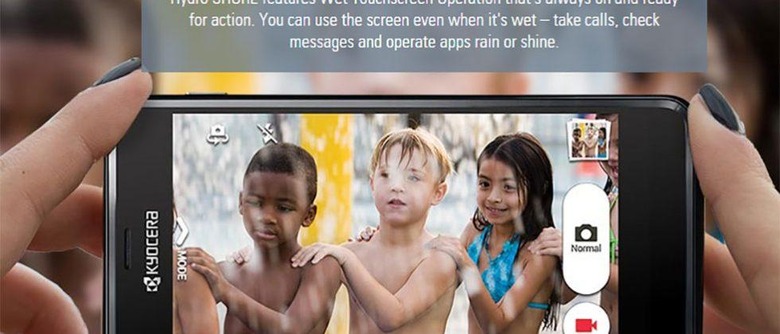 Kyocera has unveiled a new smartphone aimed right at people on a budget who want a device that is able to survive life and use around the water without dying early. The new smartphone is called the Kyocera Hydro Shore and it is waterproof and supports the 4G LTE network used by AT&T GoPhone devices.
The screen of the smartphone is a 5-inch unit and it will be a Walmart exclusive smartphone selling for $79.99 in stores and on Wamart.com. "The Hydro SHORE provides enhanced functionality, large screen size and style at an affordable price, with the added peace of mind that comes with a device that can survive the spills and splashes of everyday life," said Chuck Becher, vice president and general manager of sales and marketing at Kyocera International's Communications Equipment Group. "Exposure to water is a leading cause of smartphone failures. Hydro SHORE helps to protect against that, providing a more worry-free experience for AT&T GoPhone customers."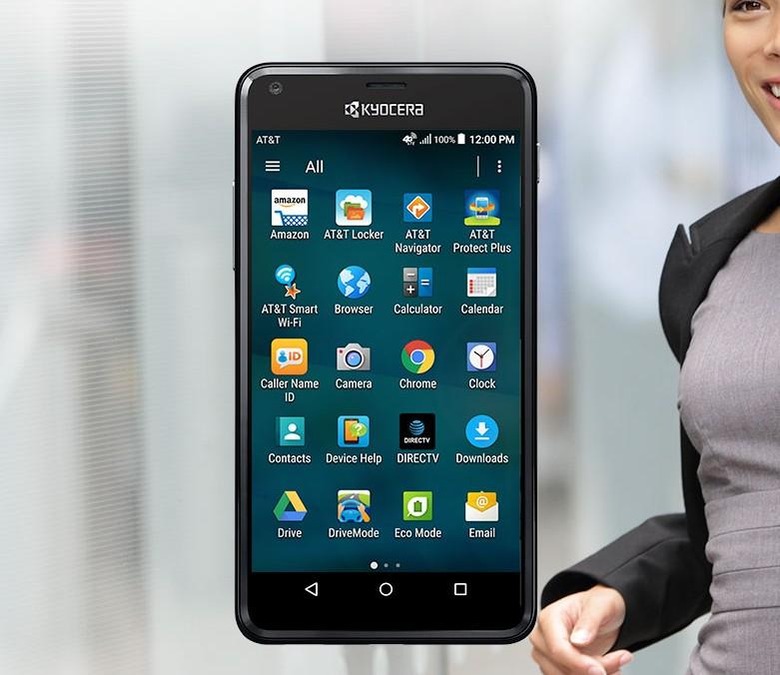 Hydro shore has IPX5 and IPX7 certifications meaning it is rated to survive a shower or water immersion for up to 30 minutes in up to 3.28-feet of water. One of the big features of the Hydro Shore is not only the ability to survive water, but the screen of the smartphone has Wet Touchscreen operation so the screen remains functional when wet.
The OS on the phone out of the box is Android 5.1 Lollipop. The rear camera is a 5MP unit and the front camera is a 2MP unit. The processor under the hood is a 1.1GHz quad-core Snapdragon unit paired with 1GB of RAM. Internal storage is 8GB and storage is expandable with microSD cards up to 64GB in capacity. The internal battery is a 2160mAh unit and the phone has a hotspot function.
SOURCE: Kyocera Mobile