Kyocera Hydro set to make a splash on Boost Mobile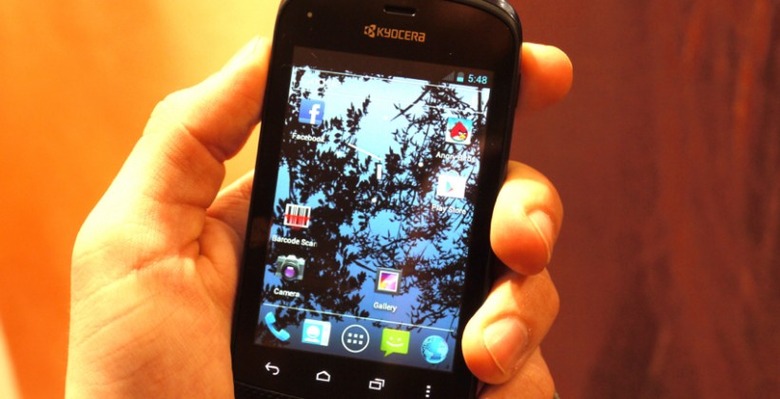 This week the folks at Boost Mobile and Kyocera have announced the final release date for the Kyocera Hydro, a device which we got our hands on earlier this Spring. This device is a waterproof smartphone with Android 4.0 Ice Cream Sandwich, a unique set of hardware buttons, and the ability to be dunked into a bucket of water. This device connects to 3G data via its carrier Boost Mobile and is set to be your "eco-friendly" companion this summer.
This device has an Eco Mode, as they call it, which allows you to customize the phone's battery usage through a series of activations and de-activations given certain criteria. The device has a 3.5-inch display, a 3.2 megapixel camera on the back with a single LED flash, and inside you'll find a Qualcomm processor. This isn't the next-level S4 you've been eyeing on the Galaxy S III, HTC One X, or Atrix HD, instead you'll be working with a single-core 1GHz Snapdragon from a previous generation.
[vms 2f016574e9d147092b5b]
In other words, you're not going to be playing high-powered games on this device and you're certainly not going to be playing any awesome streaming HD video here – but you will get some good battery time. You'll probably not have to charge all day, and if you drop your device in the drink, the drink will not destroy the device. Check out our full hands-on with this device to get a better idea of what's coming your way soon.