Kyocera DuraForce XD joins AT&T's rugged army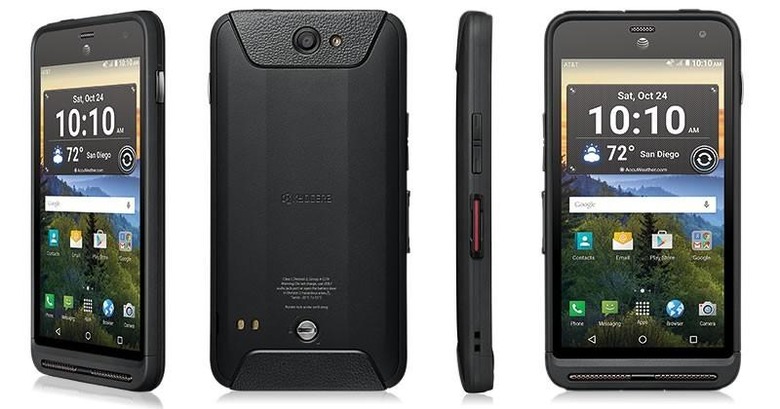 Kyocera might not be up there with the big three in the smartphone market, even in the Android segment, but its name resonates when it comes to devices that can withstand the test of the elements. The latest of that breed is the Kyocera DuraForce XD which will soon be available from AT&T's portfolio. More a phablet actually than simply a rugged smartphone, the DuraForce XD is your stereotypical mix of mid-range hardware specs wrapped inside a shell that would survive your YouTube drop test or bendgate.
Instead of trying to butt heads with giants like Samsung or Apple in the US, Kyocera has chosen its battles wisely and instead focuses on a niche market that neither are able to address. Designed for industrial and field workers, Kyocera's lineup of smartphones aren't notable for their high performance but are almost unbeatable when it comes to survivability.
That usually translates to an IP rating of 68, which is practically the highest in both dust and water proof resistance. Kyocera's rugged smartphones also boast of MIL-STD-810G certification, which makes them resistant to most shocks, bumps, drops, and temperature extremes. Another key feature is the touchscreen sensitivity, allowing users to operate the smartphone even with gloves on, a feature that most OEMs are now implementing in their own devides.
The Kyocera DuraForce XD of course has these traits. AT&T isn't forthcoming with what else the smartphone has, aside from a large 5.7-inch screen which is sadly limited to HD resolutions. We suspect there'd be a Snapdragon 400 or 415 CPU running behind it, with 1 GB of RAM. The device supports AT&T's Enhanced Push-to-Talk (PTT) service though no mention of an 4G LTE compatibility.
AT&T proudly claims to be the first US carrier to add the Kyocera DuraForce XD to its roster and promises more details in the coming weeks.