Kyocera DuraForce Pro 2 Rugged Phone Offers 4K Super-Wide Action Camera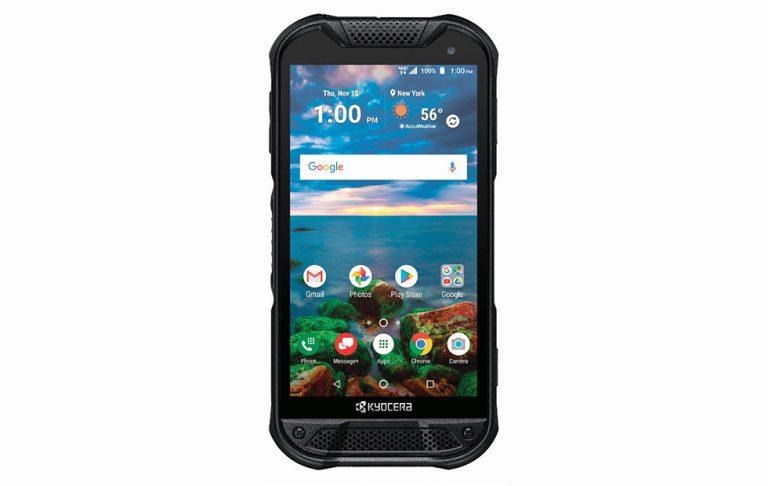 Kyocera has updated its DuraForce Pro rugged smartphone, announcing the launch of its new DuraForce Pro 2. This updated handset sports the same high level of durability as the original model, making it suitable for construction zones, remote locations, and other potentially damaging environments. The new model is exclusive to Verizon and includes a 5-inch Sapphire Shield Display.
The Kyocera DuraForce Pro 2 Android smartphone boasts MIL-SPEC 810G durability with an IP68 water- and dust-proof rating, a rugged housing that protects against drops, shocks, vibration, and more, and a nearly scratch-proof Sapphire display.
Though the level of durability may eclipse the needs of the average user, the handset remains an excellent choice for outdoorsy users, manual laborers, and more. Kyocera has once again packed an ultra-loud speaker into its DuraForce Pro handset, this one including dual front speakers capable of 106dB of noise for loud environments.
The handset also boasts four noise-cancelling microphones, push-to-talk, and Qualcomm's Fluence Pro tech. Users have access to three cameras, a front-facing 5-megapixel selfie and video chat camera, as well as a rear 13-megapixel camera. Joining that rear camera is a secondary super-wide-angle 4K "action camera," the same sort of arrangement found on the original model.
All three cameras are safe to use underwater, according to Kyocera. Other features include the ability to use the phone while wearing gloves or with wet fingers, device encryption, a fingerprint sensor, 64GB/4GB of storage and RAM, plus a microSD card slot for an additional 512GB.
Verizon is offering the DuraForce Pro 2 for $18.50/month for 24 months; it can be purchased outright for $444 USD.