FujiFilm S5200 Digital Camera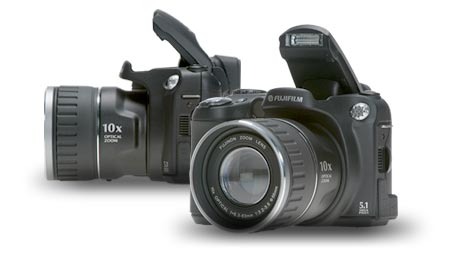 A 5.1 Mega pixel camera with a Real Photo technology that will let you take images as you can see it in real life, all this thanks to the 5th generation Super CCD-HR sensor and Fujinon lens. You will get brilliant photos even in low light environments.
Features a 10.0X non-extending optical Zoom and a large 1.8" LCD and will let you choose between JPEG and CCD_RAW file formats. Overall a nice camera packed with features for the hobbyist that will give excellent results even on less than optimal situations.
FujiFilm Website: http://www.fujifilm.com