Kwikset debuts smart lock with no physical keys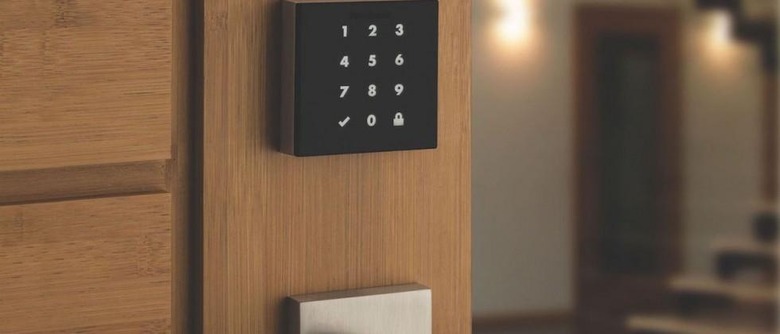 Lock-maker Kwikset has done the unthinkable: they've built a smart door lock that has no physical keyway, but relies solely on a touchscreen to open the deadbolt. That means there's no metal key to use in the event the battery dies or the hardware malfunctions in some way — something nearly every smart lock before this has used as a backup. The still-unnamed product was revealed in prototype form last week at an industry show in Las Vegas.
A few other details were revealed, but the above image is the only look at the door lock Kwikset has provided. It's set to include a Z-Wave chip for connectivity features, allowing it to connect to different smart home hub systems. A companion smartphone app for unlocking seems likely, but no specifics were mentioned.
Kwikset says that doing away with a physical key allows the lock to feature a "striking, cutting-edge" design with only the touchscreen, but it also makes the unit safer. With no keyway, it's harder to break-into via methods like lock picking or bumping.
The lock is powered by four AA-size batteries, which Kwikset says will provide a year of usage in normal conditions. In order to address the fear of no power, a 9V battery can be connected as backup, while the display itself also has an indicator for when the AAs are running low.
There's no word on when this door lock might see release or at what price, but it seems likely that more lock-makers will follow with key-less products in the near future.
SOURCE Kwikset