Kurt Cobain Electronic Action Figure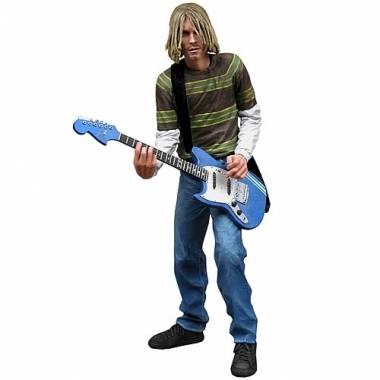 Have an inkling for collecting figurines of rockstars that have died and gone years ago? Well then you may want to check out this Kurt Cobain 18 inch Electronic Action Figure.
Personally, I'd be too worried that the cash would somehow benefit the classic Courtney Love look we have all come to know and fear. Frankly, no one wants to see that. Besides that these action figures made to look like a real person always end up looking a bit off and of course this is no exception.
All they say is that he talks, but they don't bother to mention what he says. The action figure is priced at $44.99, which seems a bit pricey just for a talking action figure.
Kurt Cobain 18-Inch Talking Action Figure [via uberreview]