KT Corp to commercialize GiGA LTE technology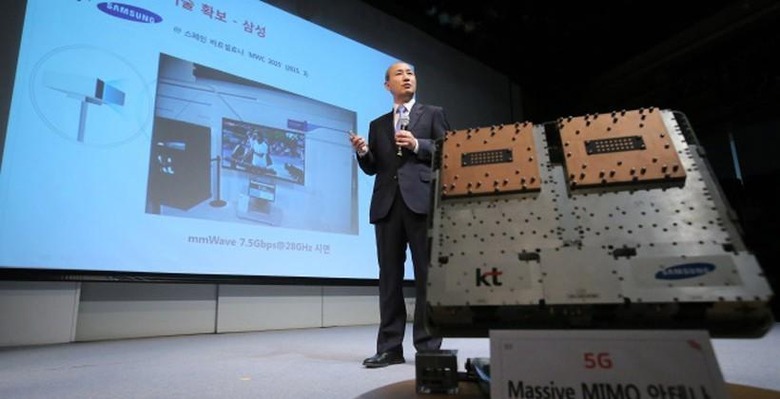 The largest telecommunications company in South Korea is KT Corp and the company has announced that it plans to commercialize its new faster LTE service. The new fast LTE network is called GiGA LTE and it combines LTE technology with WiFi connections. The service will provide speeds of up to 1.17 Gbps download, which is 15 times faster than normal LTE connections and four times faster than tri-band LTE-Advanced.
KT Corp thinks that the new faster LTE technology will give it an edge in the competitive race for network speed in Korea. KT currently has 200,000 LTE base stations and 140,000 WiFi hotspots in South Korea.
A faster network will help KT Corp get ready for the future where mobile data traffic is expected to increase by 1000 times by 2020. 2020 is also when 5G networks are expected to be deployed widely around the country.
KT and Samsung worked together over the last nine months to develop GiGA LTE tech. firmware updates for Samsung Galaxy S6 and S6 Edge users will be offered from Samsung to take advantage of the new LTE tech starting Tuesday of this week. Firmware allowing 5-6 additional Samsung devices to use the faster speeds will be coming in the latter half of the year. It's unclear where the faster LTE network will be offered to start.
SOURCE: Korea Herald