Kratos stealth combat drone's first test flight was a success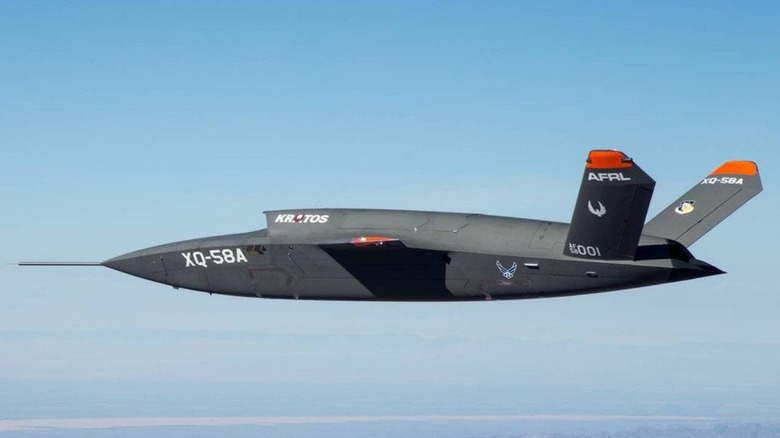 The Kratos XQ-58A Valkyrie, a stealth combat drone that'll be used by the US Air Force, successfully completed its first ever test flight this month. The flight took place at the Yuma Proving Ground in Arizona, where it flew for 76 minutes and completed all of its test objectives. The stealth drone is substantial in size with a top speed of more than 650mph.
The test flight was successfully performed on March 5, according to Kratos, the company behind the combat drone. The XQ-58A Valkyrie was developed by Kratos Unmanned Aerial Systems and the Air Force Research Laboratory as a low-cost unmanned aerial vehicle that can travel long distances at high-subsonic speeds, according to the defense company.
The drone appears, at first glance, to be a fighter jet, though there are important differences, not the least of which is the artificial intelligence behind the wheel. The vehicle can be equipped with up to eight weapons, such as small bombs; it has a 22ft wingspan, a range of nearly 2500 miles, and a service ceiling up to just under 45,000ft.
According to the US Air Force, there are another four flights planned for the stealth combat drone, which will take place across two phases with different objectives. Each objective will evaluate different capabilities, including recovery systems, system functionality, launch, and aerodynamic performance.
It took around 2.5 years from the time the contract was awarded for the drone to undertake its inaugural flight. The project falls under the USAF Research Laboratory's Low Cost Attritable Aircraft Technology portfolio; according to the USAF, this vehicle is designed to "break the escalating cost trajectory of tactically relevant aircraft."