KOTOR II gets patched after 10 years to support Mac, Linux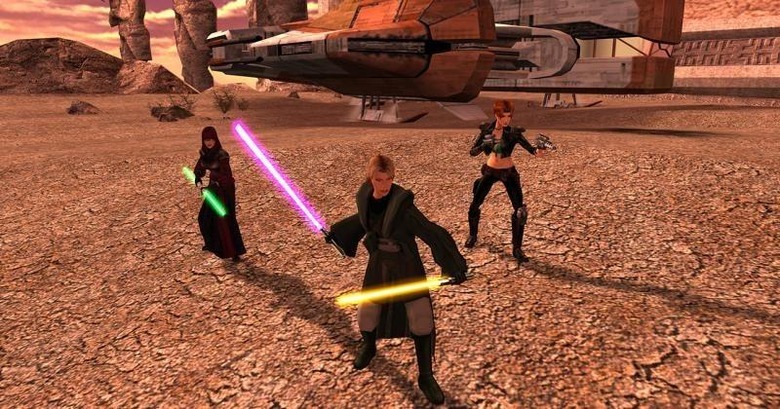 Joining the train of
-related games and media preparing the way for Episode VII later this year, PC RPG Knights of the Old Republic II – The Sith Lords received a massive patch. It's OK if you haven't heard of the game recently or at all, unless you've already been playing games or have been immersed in the Star Wars universe the last 10 years or so. The game was released back in 2005, making this its first ever patch in a decade. And it's a monumental one at that, bringing the game forward and to two new platforms.
As the Roman numbers clearly indicate, this is the second installment of the Knights of the Old Republic, or KOTOR, series though it is the more widely acclaimed game, praised for its depth of content, though not exactly for its graphics. Part of that success was thanks to the changing of hands from BioWare to Obsidian Entertainment, who put veteran Chris Avellone (Planescape: Torment, Neverwinter Nights II: Mask of the Betrayer) at the design helm. The game's setting takes place 4,000 years before Episode I: The Phantom Menace and puts players in the shoes of an exiled Jedi at a time when the venerable order has all but been wiped out by the Sith.
Now ten years after the game first launched, KOTOR II is making a spectacular comeback. More than just improvements to the original game, the title has been ported to Mac OS X and Linux. This undertaking was done by Aspyr Media, who happen to make a living precisely out of that kind of work. One of the most recent high-profile missions was bringing Sid Meier's Civilization Beyond Earth to the triumvirate of PC, Mac, and Linux. Sadly, it seems that the original KOTOR remains in its original PC estate.
Of course, the patch does bring significant improvements to the game as well, available on all supported platforms. These include integration with Steam, like Cloud saves and achievements, support for native widescreen resolutions, support for 2K and even 4K resolutions, and controller support. That said, the quality of graphics has probably not been changed dramatically, and some might still take issue with its now even more dated look.
To celebrate this monumental release, Steam is putting the game
, only until 28th of July.
SOURCE: