Koss Porta Pro Bluetooth edition detailed: The classic goes wireless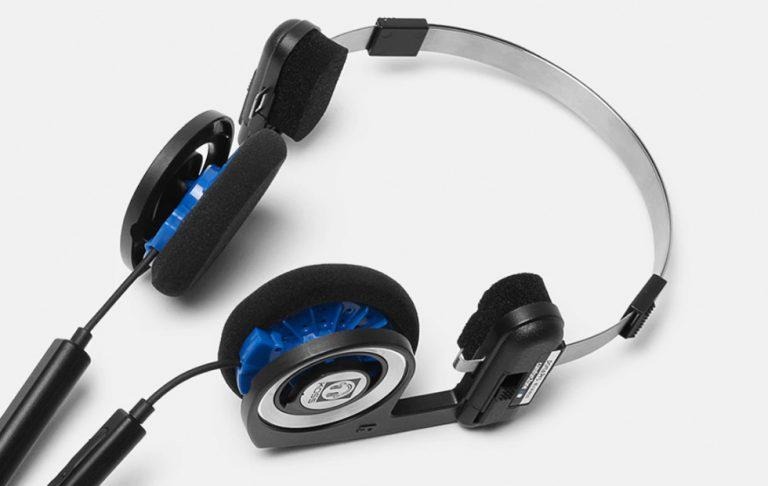 Koss brought personal headphones to the world in 1958, then released their most popular headset, the Porta Pro, in 1984. Fast forward to 2018 and they've created a Bluetooth edition of the Porta Pro, spanning the decades into the future of high-fidelity personal audio earphones. To be clear, this isn't the first Koss Bluetooth headset – it's just the return of their most popular model, this time with Bluetooth in tow.
Koss first aimed to make the world a better place with a portable phonograph for vinyl records. The key element in the first Koss product was a "privacy switch" that worked with Koss SP/3 Stereophones – the first headphones made for personal music enjoyment. Before that, headphones were used for communication purposes.
The Koss brand hit a few rough patches starting in the 1980s when they tried to diversify beyond audio products. Some legal junk went down in 2009 with a now-former vice president of finance, but the brand now appears to be back on its feet. Right in time to take advantage of the next age in personal audio listening action. ALSO NOTE: The Koss Porta Pro has been in continuous production since 1984 – that's insane!
The Koss Porta Pro returned in 2018 with the "Koss Porta Pro Wireless" with wireless Bluetooth 4.1 with apt-X functionality. "Our Design and Engineering Teams collaborated to make one of the world's most iconic headphones wireless – while maintaining The Sound of Koss acoustical signature that Porta Pro fans have cherished for more than thirty-four years," said Chairman and CEO of Koss Stereophones, Michael J Koss.
These headphones are available through Koss dot com, on Amazon, and through Massdrop. Have a peek at the specifications below, and let us know if you're all about it. Estimated ship date for these headphones is May 22nd, 2018 (through Massdrop – otherplaces, other dates and times).
• Frequency response: 15–25,000 Hz
• Bluetooth 4.1 with aptX
• 12+ hour battery (rechargeable)
• Inline microphone and remote
• Weight: 2 oz (57 g)
• Includes: Headphones
• Includes: Hard carrying case
• Includes: USB cable
• Includes: Koss's 1-year warranty
There's also a "Massdrop Made" version of the headphones called Koss Porta Pro X – they're still wired. Have a peek at the X over at Massdrop right this minute.