Korg resurrects keytar and turns iPad into 15 synth studio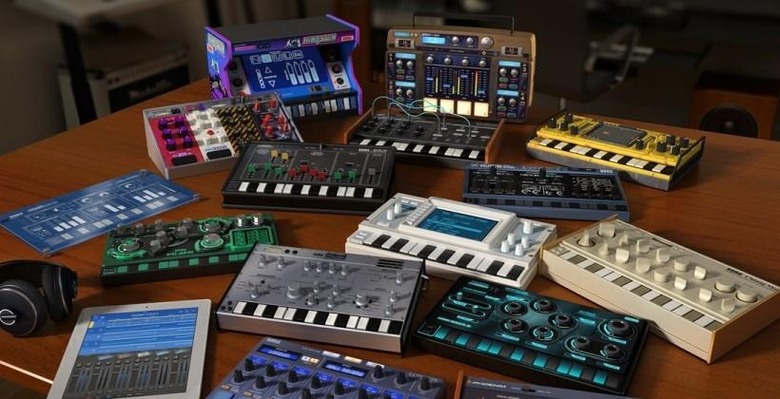 Korg has taken the wraps off of its NAMM 2014 instrument range, including mobile synths for the iPad, a DIY monophonic synth, and a resurrection of the classic 80s keytar. Continuing its push into quirky portable music-making, tablet integration, and affordable audio toys, the range kicks off with a collection of fifteen software synths and drum machines for the iPad which Korg calls "Gadgets", building on the popular iElectribe range first launched in 2010.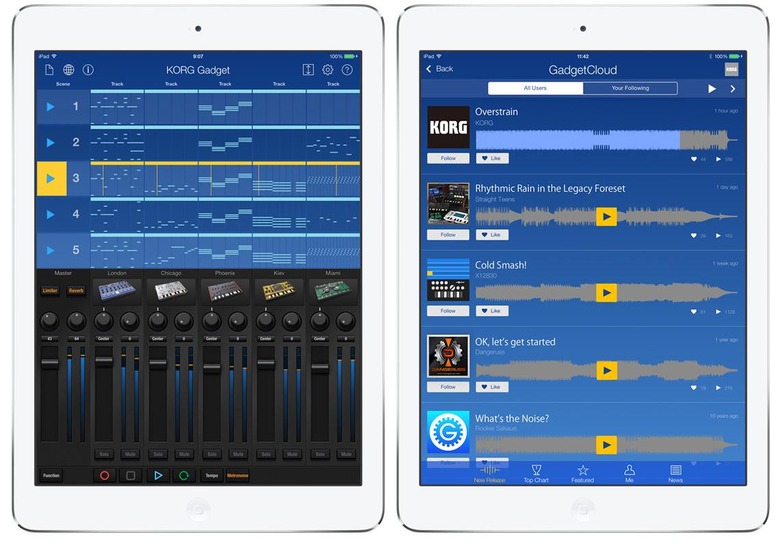 Korg Gadget for iPad – $28.99 until February 23rd – has been designed to suit portrait-orientation use, and includes virtual versions of several of the company's drum and synth sounds. Up to twenty can be played simultaneously (on the iPad Air, at least; the exact number depends on what processor is in your iPad) while it also works as a DAW for recording external noise.
Those with a soft-spot for the classic 80s keytar may be more interested in the RK-100S, a refresh of the RK-100. It slims the body but still manages to add an onboard analog-modeling sound module, plus two ribbon controllers, an arpeggiator, a vocoder, and easily-hit shortcut buttons for live performances.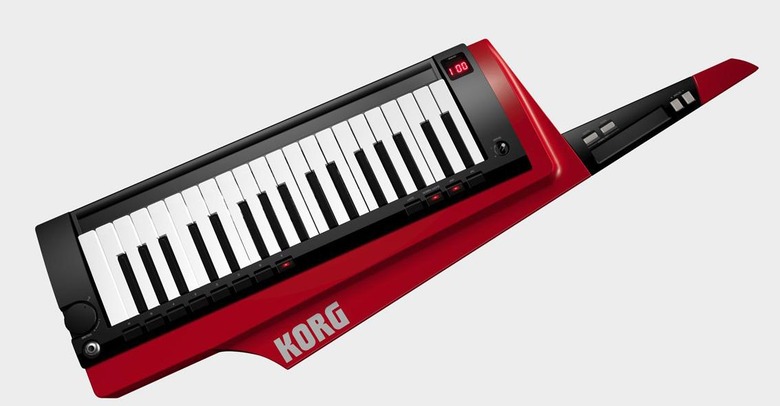 37 slim keys live on the front, borrowed from the MS-20 mini, while one ribbon controller runs under the 'board and the other is up on the neck. The whole thing runs on six AA batteries, but still gets a MIDI output and USB port for hooking up to PCs and other instruments.
Korg's MS-20 has also spawned a DIY synth kit, for musicians good with their hands to build something akin to the mini model that the company offered ready-made in January 2013. It's promising to be very close to the original MS-20 from 1978, including both the early and later versions of the filters, which can be toggled between.
Those using their computers for music get the TRITON taktile, a USB controller keyboard that works as a standalone synth in its own right, and the taktile controller, which drops the independent functionality. There are also two new DACs – the DS-DAC-100 for desk use, and the DS-DAC-100m, for mobile users – which look surprisingly sleek.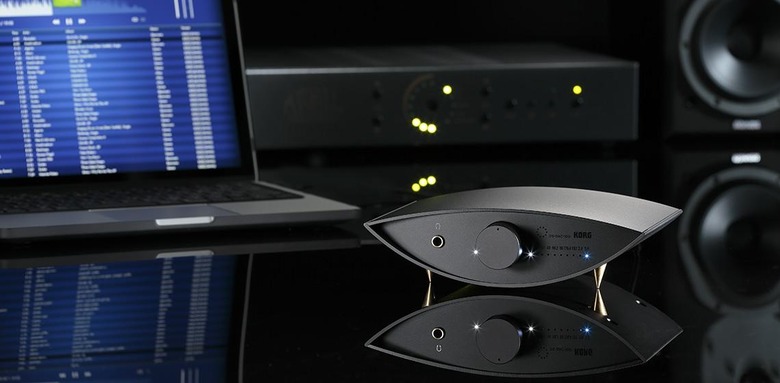 The TRITON taktile may find some fans, meanwhile, borrowing the same 512 sounds from the TRITON workstation but packaging it in a smaller body which doubles as a controller for soft-synths. There are sliders, switches, and velocity sensitive pads, plus a semi-weighted keyboard. The touchpad in the center can also be used as a mouse for your computer.
Finally, there's the tinyPIANO, a battery powered compact digital piano aimed at kids but promising correct pitch and accurate tone, borrowed from Korg's full-sized versions. It has 25 keys and a range of sounds including electric piano, clavinet, organ, bell, box, and toy piano.