Korg offers iPad musicians an on-the-go studio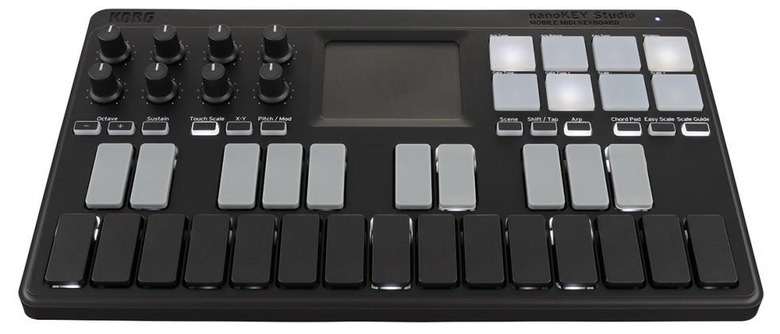 Korg has a pair of new wireless music controllers for digital musicians on the go, with the nanoKEY Studio and nanoKONTROL Studio hooking up to iOS devices and laptops. Launched at NAMM 2016, the portable duo support both Bluetooth and USB, and work with not only Korg's own Gadget soft-synth but popular apps like Garageband and any other Bluetooth MIDI compatible software.
The nanoKEY Studio, shown above, has a 25-key 'board with velocity sensitivity, along with eight trigger pads also with velocity sensitivity, and eight knobs. There's also an X-Y controller and various dedicated keys for octave control and more.
As for the nanoKONTROL Studio, that's more about controlling your DAW. It has eight knobs, eight sliders, and 32 buttons (Mute/Solo/Rec/Select for each individual slider, together with transport buttons, markers, scene controls, and more.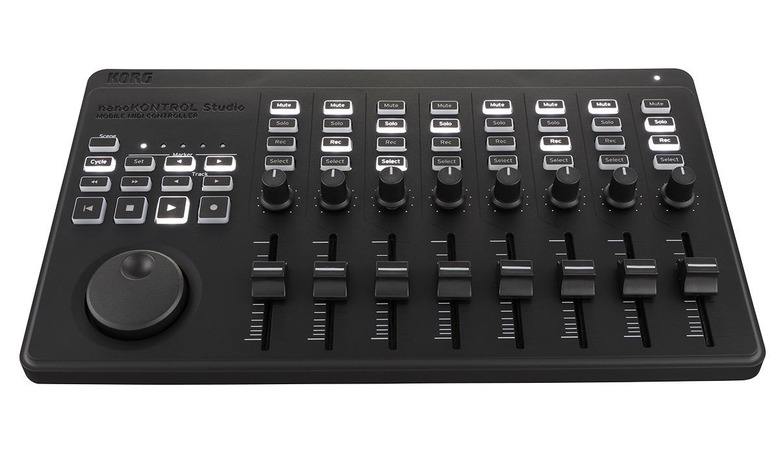 Both can run off USB power, if connected physically, or for around ten hours of Bluetooth use from a couple of AAA batteries.
They're small, too – less footprint than a letter-sized sheet of paper, in fact, and 1.3-inches thick – and Korg throws in a bundle of software to get new users started on both iOS and Windows/Mac.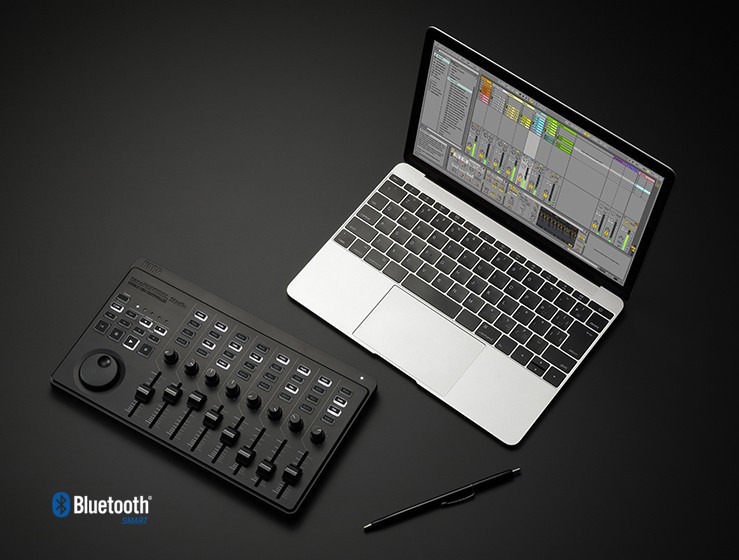 Both will drop in April, Korg says, with pricing expected to be around £130 apiece in the UK (or approximately $188).
SOURCE nanoKEY Studio; nanoKONTROL Studio