Korg nanoSERIES2 USB controllers outed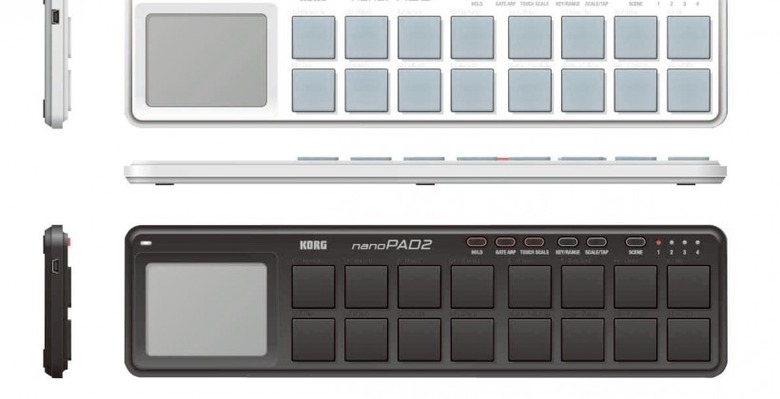 Korg has refreshed its range of entry-level USB controllers at NAMM 2011 this week, with three new models offering straightforward control of music apps like GarageBand and Logic. The Korg nanoSERIES2 consists of the nanoKEY2, nanoPAD2 and nanoKONTROL2, each getting power and data via a single USB connection, and offering various combinations of keys, buttons and sliders.
The nanoKEY2 is the most traditional of the three, with 25 velocity-sensing keys, while the nanoPAD2 is targeted at drum line input, with 16 pads and an X-Y touchpad. Finally, the nanoKONTROL2 has a range of knobs, switches, and faders, and is designed to sit in front of the average laptop.
All three can be used simultaneously – assuming you have enough USB ports on your computer – and work with PCs and Macs. As for software, Avid Pro Tools, Apple Logic, GarageBand, MOTU Digital Performer, Steinberg Cubase, Ableton Live and Cakewalk SONOR should all work out of the box, but the nanoSERIES2 can also pump out regular CC messages for more esoteric apps. No word on pricing, but we're expecting the three to be reasonably inexpensive.