Korg MicroKorg S synthesizer is ready to jam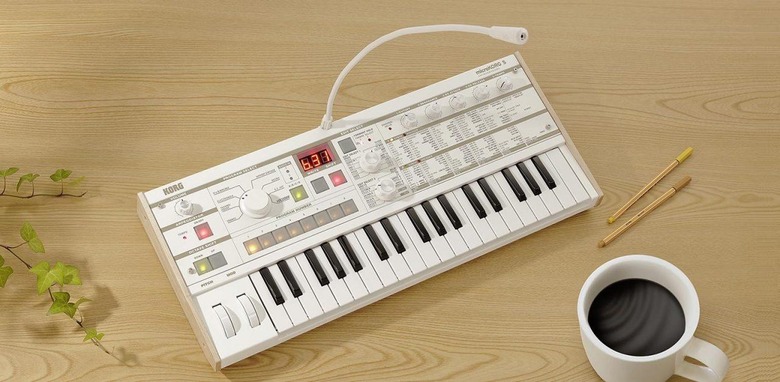 Korg has launched a new synthesizer that is a follow-up to the popular microKorg synth that was launched way back in 2002. The new synthesizer is called the microKorg S and it has some new features that will make it a worth upgrade to the original. Those new features include an integrated 2+1 speaker system that has plenty of power despite the devices small stature.
The body of the microKorg S is white and it has new presets that represent sounds of a new generation of musicians. The new speaker system has stereo speakers that promise clear imaging and a woofer that is able to produce lots of bass from a small device. The microKorg S has integrated battery power and with the battery power optional and integrated speakers, you can perform anywhere.
Memory capacity has been increased in the new synth and there are 64 preset programs that meet the needs of the changing music scene including punchy lead sounds, electric pianos, and basses. There are 64 slots for user programs to allow you to save your own original sounds without having to overwrite presets that you might want as well.
Functionality carried over from the original includes the ease of selecting programs and editing sounds and a vocoder with microphone is integrated. The specifications list is packed with MIDI in, out, and thru ports, five real time control knobs, 37 mini keyboard keys, and lots more. Integrated effects include flanger/chorus, phaser, ensemble, delay: stereo, cross, L/R, and equalizer. Korg hasn't offered up pricing or availability details at this time.
SOURCE: Korg