Korean Galaxy S III pairs LTE and quadcore Exynos in twin-chip compromise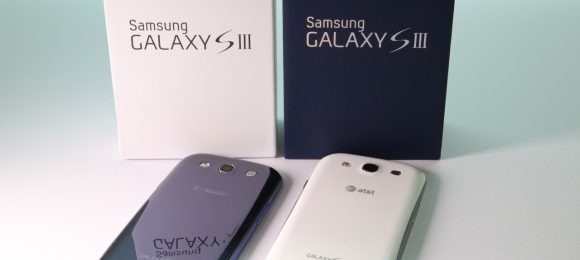 The international version of the Galaxy S III features an Exynos quad-core processor, but only HSPA+ connectivity. The handsets sold in the United States, meanwhile, has Qualcomm's Snapdragon S4 dual-core processor and LTE connectivity. The only way to get your hands on a Galaxy S III with both quad-core and LTE options is by heading to South Korea. The 3G version of the phone launches there today, while an LTE version will be made available sometime next month.The Verge has been told by a spokesperson from Samsung that the South Korean variant of the Galaxy S III includes both a quad-core Exynos processor and LTE modem. The solutions are separate from each other, unlike Qualcomm's integrated option, which means the localized version does come with some added heft, swelling 0.4mm to bring the total thickness to 9mm.
Battery capacity is still 2,100mAh, although RAM has also seen a bump to 2GB, the same as the American versions. Impressive specs to be sure, but it marks the first smartphone with both quad-core and LTE capabilities. The Exynos processor found in the international version of the Galaxy S III boasts impressive performance and benchmarks, but the Snapdragon S4 is hardly a slouch. Whichever model you buy, you're getting a great Android smartphone.