Konami's TurboGrafx-16 mini launch details arrive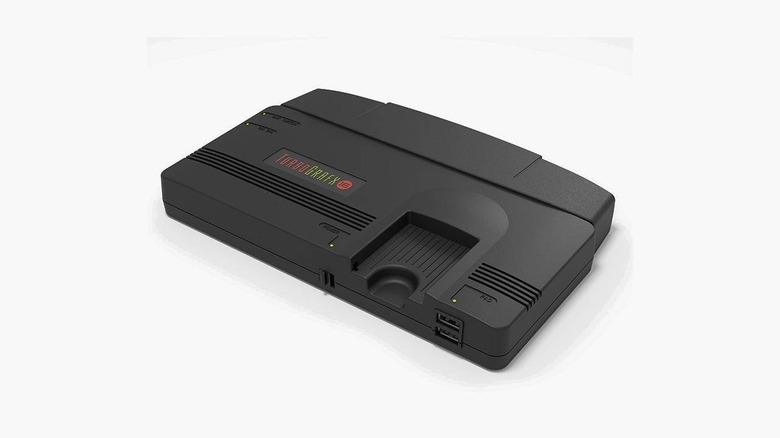 The latest entry to the retro mini console is just around the corner. Well, if that is a very big corner and you have no problem waiting for a year before you get your hands on one. If you do have that much faith in Konami, you'll be able to put in an order for the TurboGrafx-16 mini to play 50 classic titles next March. Actually half that many titles only unless you speak English and Japanese.
Konami revealed the existence of the TurboGrafx-16 mini back in June at the E3 Conference. The mini console will be called by its local PC Engine mini name in Japan and CoreGrafx mini in Europe. They will also look like their originals, which means the US version gets the long rectangular box depicted above.
You might not have to worry about the games though because the library will be mostly the same across all three versions. And while the full list is indeed 50 titles, there are some major caveats to that. Only 24 of those are in English while the remaining 26 are in their original Japanese language. There are also some that are the same in both sets, like Neutopia and Ys games, so it's not exactly 50 unique titles anyway.
Here's the list of English titles included in the mini console.
- Air Zonk
- Alien Crush
- Blazing Lazers
- Bomberman '93
- Bonk's Revenge
- Cadash
- Chew-Man-Fu
- Dungeon Explorer
- J.J. & Jeff
- Lords Of Thunder
- Military Madness (Nectaris)
- Moto Roader
- Neutopia
- Neutopia II
- New Adventure Island
- Ninjaspirit
- Parasol Stars
- Power Golf
- Psychosis
- R-Type
- Soldier Blade
- Space Harrier
- Victory Run
- Ys Book I&II
The website reveals that the TurboGrafx-16 mini will ship on March 19, 2020 and will be available exclusively from Amazon. That said, orders will start on July 15 this year, in time for Amazon Prime Day. Konami hasn't revealed the US price yet but the Japanese version will go for around 10,500 JPY, roughly around $150.