Konami Announces Special Gift for Castlevania Pre-Orderers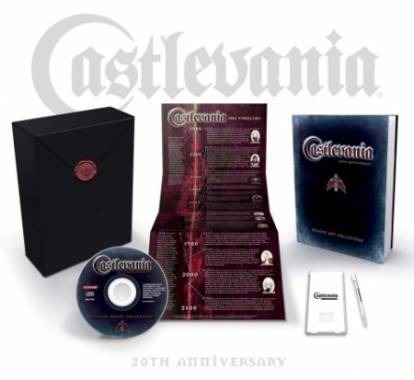 As a huge Castlevania fan, the release of each new game is something I look forward to (especially considering the latest entry in the series seems to finally be kicking the Symphony of the Night remake pattern at long last). So, to celebrate the fact that this is Castlevania's 20th anniversary, Konami has decided to try and entice users to pre-order the upcoming DS title Portrait of Ruin by including one of the coolest pre-order gifts ever. So, what do you get from shelling out the dough early? Hit the jump!
So, all those who pre-order the game from EB Games, Gamestop, and GameCrazy will receive the following:
The game itself (huge, big, whopping "duh")
A 48-page artwork book detailing every game in the series
20th Anniversary CD with the best music from all the games
Special edition Castlevania DS Lite stylus
Special Castlevania game case
Timeline poster detailing the most important dates in Castlevania history
Not half bad considering it's free. Keep in mind that you need to preorder from one of those retailers in order to receive the bonus, so don't delay in getting your order in before the game ships in December!
[via IGN]