Kohler put Alexa in your showerhead and gave your toilet an app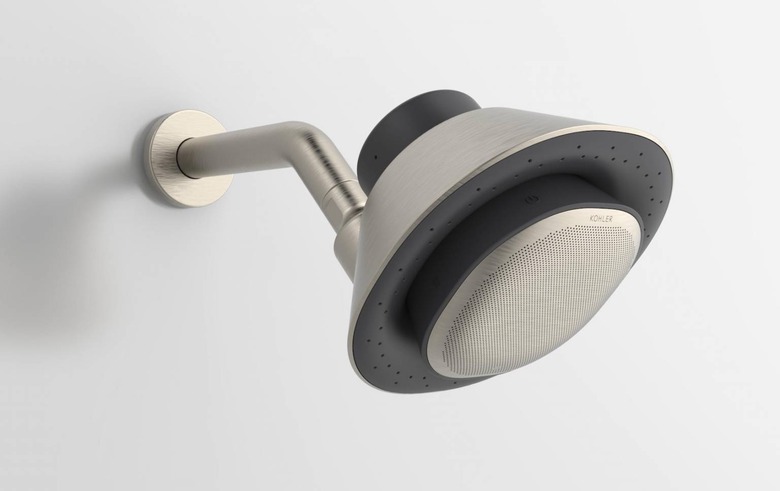 Are you ready for the brave new world of Digital Showering? Kohler certainly hopes so, the bathroom company continuing its geek-upgrade with a new showerhead with Amazon Alexa baked in, a smarter toilet with touch-free flush, and a shower system that looks more like a Star Trek prop. Getting wet has never been so exciting.
Kohler Moxie showerhead and Alexa smart speaker
Singing in the shower is one thing (admit it, you do it), but how about talking to Amazon's virtual assistant? The Moxie showerhead pairs cleanliness with voice activation, with a removable smart speaker that clips into place.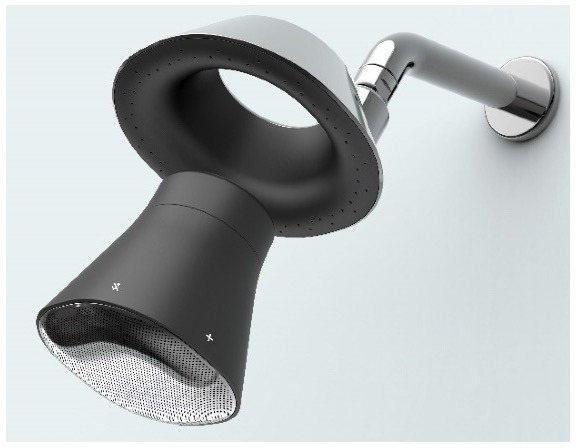 The speaker itself uses sound by Harman Kardon, and has been tuned to work even over the sound of running water. It's waterproof, and docks via magnets; that way you can pull it out easily to drop it into the supplied charging dock. If you're not quite convinced by the idea of Alexa listening in as you shower, Kohler is also going to offer a second version which works as a Bluetooth speaker but with no assistant tech.
Battery life on the Bluetooth-only model is 6-7 hours at 70-percent volume, Kohler says, while the Alexa-powered AI model is up to 5 hours at the same volume. The Bluetooth version can be paired with multiple units for louder sound; Kohler says that'll eventually roll out to the Alexa model, when Amazon enables it.
Do we really need Alexa in the bathroom? Hands-free control over music playback could be useful – though the Moxie does have physical controls too – as might re-ordering things like shampoo via spoken command. The Moxie showerhead and Bluetooth speaker will be $169, while the showerhead and AI Alexa speaker will be $229. Kohler will also sell the Bluetooth model separately for $99, and the Alexa version for $159. Sales kick off later in 2020.
Kohler Touchless Toilet
If you've ever shuddered at the thought of touching, well, any surface in an airplane restroom, the idea of a motion-sensitive flush will appeal to you. Now, you can have that at home, too. Kohler's Touchless Toilet adds a hands-free flush to some of the company's existing toilet ranges, including the San Souci, Tresham, Reach, and Corbelle.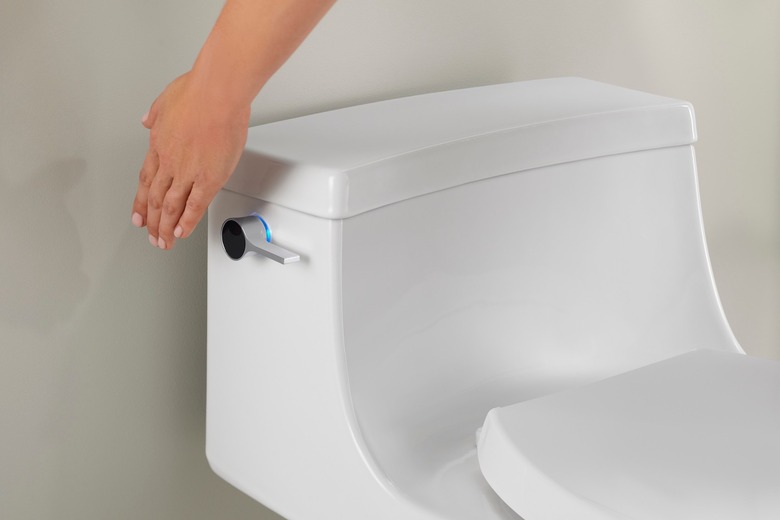 You can pull it manually, or place your hand in front of the sensor to trigger it automatically. There's a built-in light, too, to make it easier to locate in the dark. The Touchless Toilet even has an app, through which you can control its settings like sensor sensitivity and the light's color.
Waving at your toilet doesn't come cheap, though. Figure on between $600 and $1,000, toilet model depending, when sales kick off this year.
Kohler DTV Mode Shower
Consider yourself thoroughly outmoded if you just have physical faucets in your bathroom: everybody knows that buttons and touchscreens are the way forward. Kohler's DTV Mode promises to ease your way into it, part of the company's Digital Shower range, and looking at first glance like a traditional mechanical control.
In reality, though, it can do things like pre-warm the pipes to avoid that first flood of cold water, precisely hit an exact temperature, and offer timers for water-controlled showers. A remote on/off button will be offered, too, and there's Bluetooth to connect with the iOS and Android app.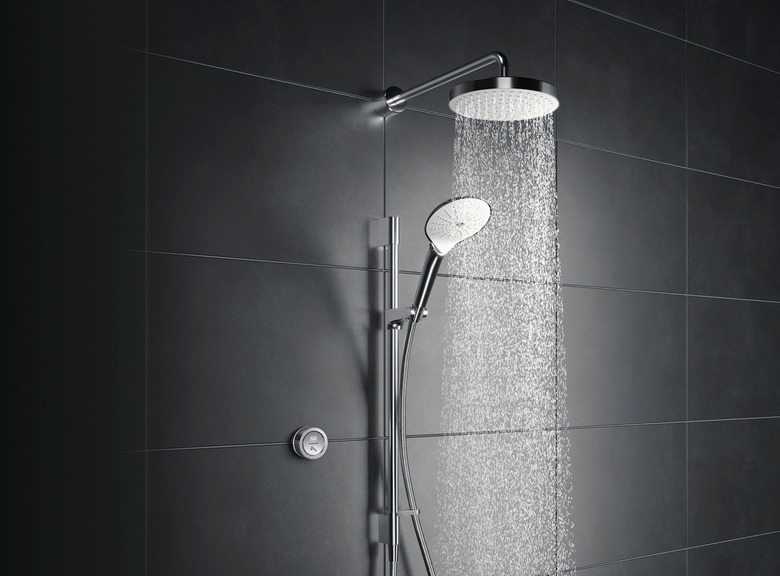 The DTV Mode controller will be $225, but you'll also need the $825 smart valve in order for all this to work. Kohler will have options for multiple bath configurations, ranging from simple baths or showers, through to rainhead and more. It's available to order now.