Kohjinsha MT netbook with ExpressCard & TV tuner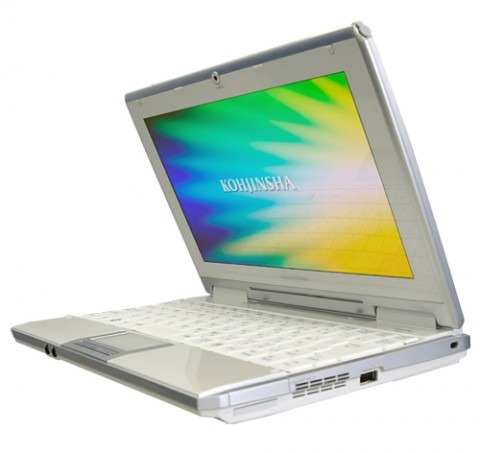 Kohjinsha have announced a new netbook, the Kohjinsha MT Series, based on the Intel Atom N270 processor and offering both an ExpressCard 34 slot and and integrated TV tuner.  The MT Series has a 10.1-inch display, up to 2GB of memory and a 160GB 5,400rpm hard-drive.
Other specs include WiFi b/g, Bluetooth 2.0+EDR and 10/100 ethernet.  There are also two USB 2.0 ports, a VGA output capable of driving displays up to 1,920 x 1,080, and a 3-in-1 memory card reader.  Both 3- and 6-cell batteries are available.
The Kohjinsha MT Series netbooks are available in Japan now, priced at around 49,800 yen ($513).  There's no word on whether we'll see it officially available in the US or Europe, and, even if that happens, there's no telling whether the TV tuner will work or simply be deleted.