Kohjinsha EX6 11.6-inch touchscreen convertible masquerades as netbook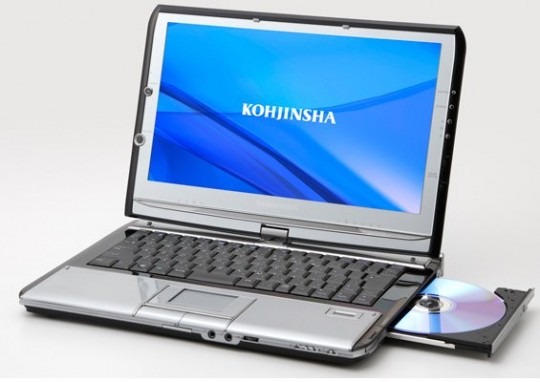 Somebody nudge Kohjinsha and tell them that their latest netbook, well, isn't a netbook.  The Kohjinsha EX6 may use an Intel Atom N270 1.6GHz processor but with its 11.6-inch display, integrated optical drive and touchscreen – not to mention the $836 starting price – it's pushing the low-power Tablet PC boundary.
Your money gets you a 16GB hard-drive, Bluetooth, WiFi b/g/n, 1GB of RAM (2GB optional) and Windows XP Home.  There's also a DVD burner, 1,366 x 768 resistive touchscreen and gigabit ethernet, with ports including two USB 2.0, both SDHC and microSD card slots, ExpressCard 34, various buttons and dual front and rear cameras.
That's plenty of machine, certainly, but it's not a cheap price.  The Kohjinsha is available in the US now from importer Conics, who offer it with a variety of OS choices including Windows XP Pro.
[via GottaBeMobile]