Koenigsegg Agera RS crushes Bugatti's production car speed record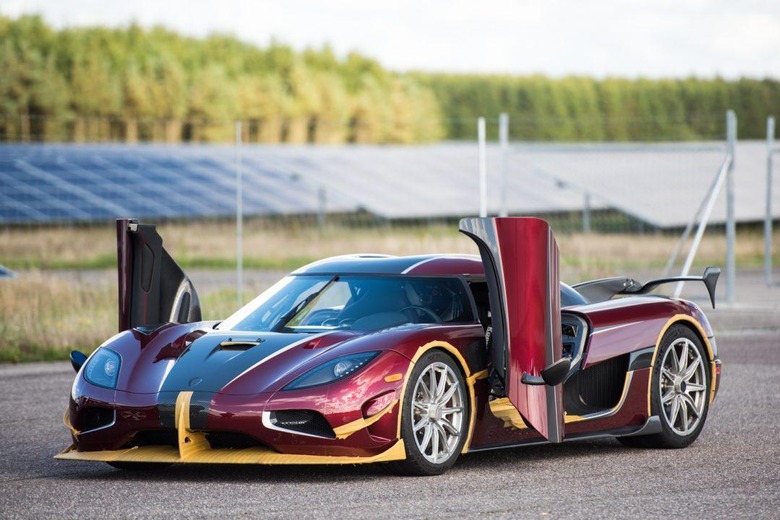 Over the weekend Koenigsegg took it Agera RS out to a closed off 11-mile stretch of public highway in Nevada and set off to clobber Bugatti. Before the Agera RS took to that street, Bugatti held the production car world record for top speed. The Agera RS used was on the same tires that are delivered to customers on the car if you are wondering.
The Agera RS put in an average speed of 277.0 mph during two runs on Route 160 between Las Vegas and Pahrump, Nevada. Since this was a world record attempt, the speed was verified by a third-party company called Racelogic. Part of that speed verification is in video form below.
As you probably gathered from the average speed of 277.9 mph, the car hit a maximum velocity faster than that. The fastest top speed for the car during the event was 284 mph with the other run ringing in at a top speed of 272 mph. The tires that were used are Michelin Pilot Sport Cup 2 tires, and Michelin reps were on hand to be sure everything was good with the tires.
A blow out at half these velocities would spell doom for car and driver. This appears to be the same exact customer car that was used last month to set the 0-400km/h-0 record. If you forget, the Agera RS did that feat in 36.44 seconds.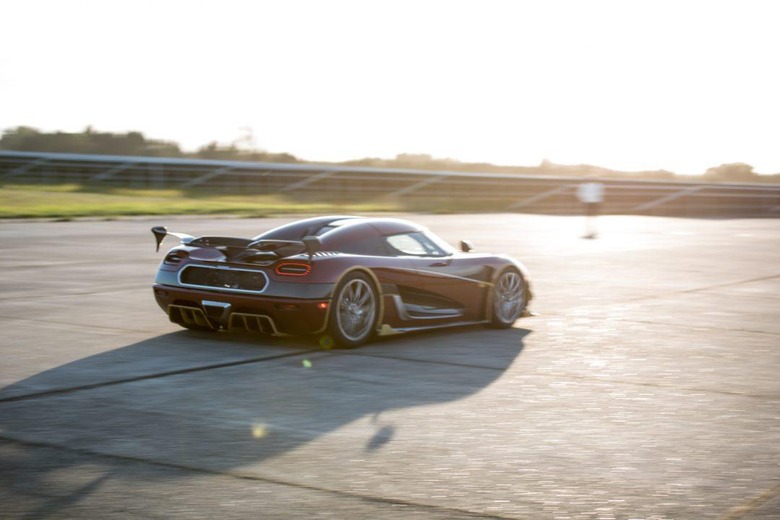 This car did have the optional Koenigsegg roll cage bolted in and packed 1360hp. Racelogic has published the video of the Agera RS dominating the Bugatti Veyron Super Sport's speed. If you ever wanted to know what it's like to do over 270mph on a public road, the video is worth a watch. The acceleration the car generates between 180mph and top speed is insane.
SOURCE: Jalopnik