Kodak to unveil full line of new gear at CES 2011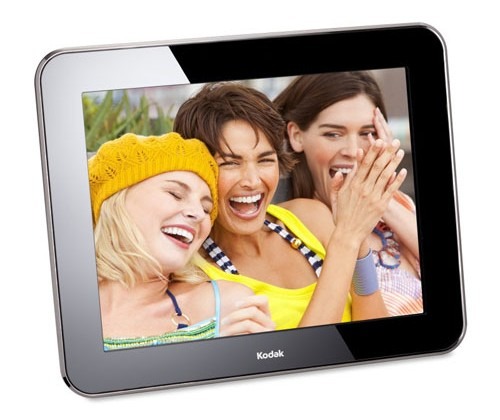 Kodak will be unveiling a lot of new gear at CES 2011 in the coming week. The gear will include several new cameras and a digital photo frame among other stuff. The stuff that Kodak has announced includes the new Easyshare Touch camera with a $149.99 MSRP in the US. The camera has a 3-inch touchscreen on the back and can shoot 720p video. It has 14MP resolution and 5x optical zoom.
The Easyshare mini is a $99.95 camera that is about the size of a credit card with 10MP resolution, 3x optical zoom, and a mirrored front for self-shots. The rear LCD is a 2.5-inch unit and it has video recording and more. The Easyshare Sport will sell for $79.95 and is waterproof to ten feet and dustproof as well. It has a 12MP resolution and a 2.4-inch LCD.
The Playful Video Camera will sell for $149.99 and can record in 1080p resolution and shoot 5MP still shots. The camera is aimed at sharing video online and has an easy to use Share button for uploading. The Playsport Video Camera will sell for $179.95 and is waterproof to ten feet and shockproof as well with 1080p video and 5MP stills.
The digital photo frame is the Pulse and is has a 7-inch screen version for $129.95 and a 10-inch version for $199.95 and will turn itself off when it sense no one is in the room. It also has an email address so friends can send pics to the frame. Kodak has also announced that it is launching 3D photo prints from Kodak AIO printers with software and printing solutions.