Kodak sues Apple, HTC over digital imaging patents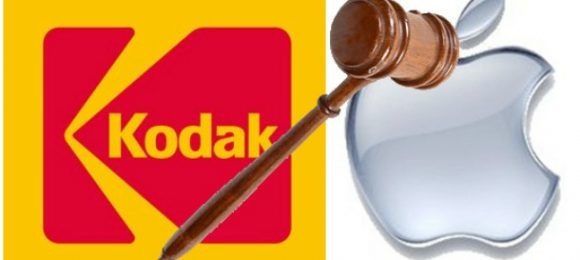 Kodak has announced that it's suing Apple and HTC for infringing on four of its digital imaging patents. It also claims HTC to be infringing on a fifth image preview patent, which is already at the center of an ongoing case that Kodak has lodged against Apple and RIM. This latest suit was filed today with the US International Trade Commission and in a New York district court.
The lawsuit claims that Apple's iPhone, iPad, and iPod as well as HTC's smartphones and tablets use image transmission technology that infringe on Kodak's patents, which it has already licensed to over 30 companies, including Samsung, LG, Motorola, and Nokia. It claims to have had numerous discussions with Apple and HTC on the matter but was unable to reach a satisfactory agreement.
The company is requesting the ITC to ban the importation of the infringing Apple and HTC devices, but says that its primary interest is not in disrupting the product flow but to obtain fair compensation. With rumors that Kodak is heading into bankruptcy and attempting to sell its patent trove to stay afloat, this could be a last-ditch effort to market its intellectual property.
[via Cult of Mac]