Kodak PlaySport 2 Video Camera Hands-On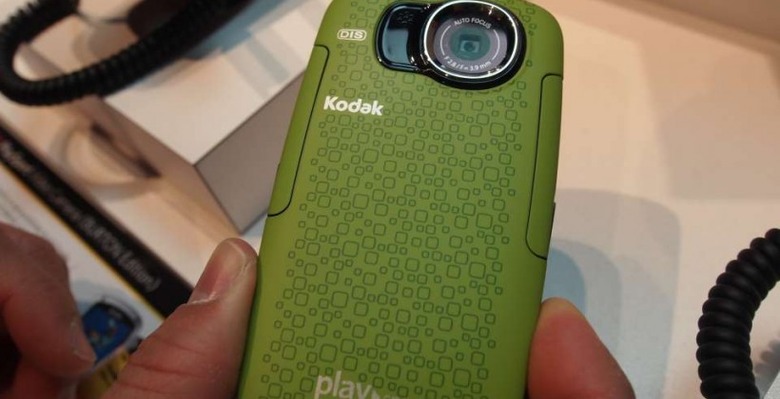 Kodak has always been known for their impressive line of cameras and camcorders, continuing their push into portable hand-held camcorders, they have announced the Kodak PlaySport 2. With the PlaySport 2, Kodak plans on fixing some downfalls of the previous PlaySport. With it's better designed body it will now be both waterproof to 3 meters and shockproof from 1.5 meters.
The device will be highly focused on sharing, allowing the user to upload to Facebook, Twitter, YouTube, Email, and Kodak Gallery with easy image and video formatting. Capturing video in full 1080 and 5MP HD images, the PlaySport will not only be durable, but powerful as well.
The PlaySport 2 will be shipping this spring for about $179.99.